Deadline: 28-Feb-23
The Digital Freedom Fund is now open for applications to support strategic litigation on digital rights in Europe that contributes to advancing human rights in the digital context.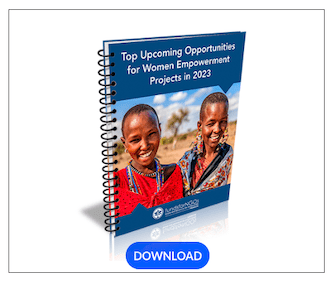 Thematic Focus Areas
They are particularly interested in receiving applications for strategic cases that:
Advance individuals' ability to exercise their right to privacy

Examples are cases that:

Protect and safeguard individuals against unjustified government surveillance
Clarify the scope of protection of personal data under the GDPR
Enforce consumers' rights in relation to the unauthorised collection and sharing of personal data

Protect and promote the free flow of information online

Examples are cases that:

Challenge the unjustified blocking, filtering and removal of online content, platforms or services
Ensure that online content is protected against the illegitimate use of copyright claims
Ensure that net neutrality and the principle of equal access to the internet is promoted and respected in practice

Ensure accountability, transparency and the adherence to human rights standards in the use and design of technology

Examples are cases that:

Ensure the respect for human rights in the application of technology by law enforcement, such as in the context of predictive policing
Maximise transparency in algorithmic decision making and profiling by government and private actors
Set standards to protect individuals against the discriminatory use of technology.
Types of Grants
You can submit applications for two types of activities:

Litigation track support: Support for litigation of a case through multiple instances, from first instance through to the final appeal. Example: a challenge before the European Court of Human Rights against police use of facial recognition technology.
Pre-litigation research: Support for activities to prepare for planned litigation. This could include legal research, evidence gathering, forum selection or identifying claimants and project partners. It does not include broad research or general scoping about unplanned litigation. Example: a comparative study between three EU jurisdictions to determine which one offers the best options to address a specific issue under an EU Directive.
Funding Information
Please note that DFF does not approve many grants of more than EUR 100,000.
Eligibility Criteria
DFF will consider applications from any organisation or individual seeking to protect and advance digital rights in Europe. Examples include NGOs and other entities that pursue a public interest objective, pro bono lawyers, and other litigators seeking to protect and advance digital rights in Europe. DFF accepts applications concerning any Council of Europe Member State.
DFF accepts grant applications concerning all Council of Europe Member States.
For more information, visit DFF.