Deadline: 30-Jan-23
The U.S. Department of Agriculture is pleased to announce the launch of Distance Learning and Telemedicine Grant Program for organizations which provide education or health care services through telecommunications facilities.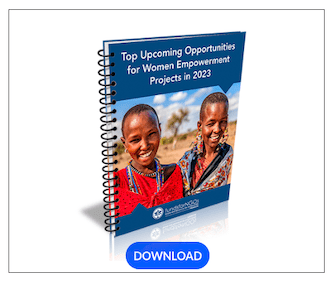 This competitive program helps rural communities use advanced telecommunications technology to connect to each other – and the world – overcoming the effects of remoteness and low population density. They encourage you to consider projects that promote equity and economic opportunity in rural America, specifically those that advance these key priorities:
Supporting health care needs stemming from the COVID-19 pandemic, and helping prepare for future pandemic events
Ensuring racial equity
Rebuilding our rural economy OR
Addressing the climate crisis
What are some grant requirements?
Awards range from $50,000 to $1 million;
A minimum 15 percent match is required and cannot be from another federal source.
How can funds be used?
Funds can be used to purchase or support:
Audio, video, and interactive video equipment;
Broadband facilities used for distance learning or telemedicine (up to a certain percentage);
Computer hardware, network components, and software;
Instructional programming;
Limited technical assistance and instruction on how to use distance learning and telemedicine equipment.
What kinds of funding are available?
Funds are awarded through a nationally-competitive process. Currently, this is a grant-only program; there is no DLT loan or loan and grant combination.
Eligible Grant Purposes
There are five categories of eligible purposes:
Acquiring and installing, by lease or purchase, eligible equipment;
Purchases of extended warranties, site licenses, and maintenance contracts;
Acquiring or developing instructional programming that is a capital asset;
Providing technical assistance and instruction for using eligible equipment;
Purchasing and installing broadband facilities.
Ineligible Grant Purposes
The following purposes are considered ineligible grant purposes
To pay for medical or educational equipment not having telemedicine or distance learning as its essential function, including telephone systems;
To pay for Electronic Medical Records (EMR) systems;
To pay salaries, wages, or employee benefits to medical or educational personnel;
To pay for the salaries or administrative expenses of the applicant or the project;
To purchase equipment that will be owned by the local exchange carrier or another telecommunications service provider unless that service provider is the applicant;
To duplicate facilities providing distance learning or telemedicine services in place or to reimburse the applicant or others for costs incurred prior to RUS' receipt of the completed application;
To pay costs of preparing the application package for financial assistance under this program;
For projects whose sole objective is to provide links between teachers and students or between medical professionals who are located at the same facility or campus environment;
For site development and the destruction or alteration of buildings;
For the purchase of land, buildings, or building construction;
For projects located in areas covered by the Coastal Barrier Resources Act (16 U.S.C. 3501 et seq.).
What is an eligible area? 
The DLT program is targeted to rural areas with populations 20,000 or fewer
Who can apply for this program?
Eligible organizations that provide education or health care services through telecommunications facilities can apply including:
State and local government organizations;
Federally-recognized Tribes;
Nonprofit organizations;
Incorporated, for-profit businesses;
Groups of eligible entities working together.
Applicant Eligibility
To be eligible for a grant, an organization must:
Be legally organized as an incorporated organization, an Indian tribe or tribal organization, as defined in 25 U.S.C. 450b(b) and (c), a state or local unit of government, a consortium, or other legal entity, including a private corporation organized on a for profit or not-for-profit basis. Each applicant must provide evidence of its legal capacity to contract with the Rural Utilities Service to obtain the grant and comply with all applicable requirements:
Consortium: A consortium is a combination or group of entities formed to undertake the purposes for which the distance learning and telemedicine financial assistance is being requested

If the applicant is an existing established consortium with the legal ability to contract with the Federal Government, that organization can apply in the name of the formal consortium;
If the applicant is an informal consortium which by itself lacks the legal capacity to contract with the Federal Government, either one entity must serve as the host organization which will apply on behalf of the consortium and be designated as the project owner with all awardee responsibilities, or each individual entity must contract with RUS in its own behalf.

Either operate a rural community facility or deliver distance learning or telemedicine services to entities that operate a rural community facility or to residents of rural areas at rates calculated to ensure that the benefit of the financial assistance is passed through to such entities or to residents of rural areas.
For more Information, visit Distance Learning and Telemedicine Grant Program.