Deadline: 31-Jan-23
research.swiss is offering grants through its Early Career Grants to promote research in all Latin American countries and to support fieldwork in the region.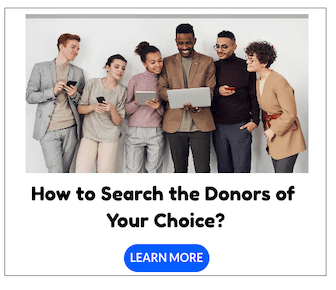 The Early-Career Grant, a former Mobility Grant, specifically targets emerging researchers (PostDocs and PhD students). It allows for the integration of the next generation of scientists in international collaboration, helps to build new networks through personal contacts and mutual trust, and makes partnerships more sustainable. Early Career Grants offer a possibility to encourage Swiss researchers to boost their studies with a stay and fieldwork in Latin America without having to be a part of a team or academic group.
The State Secretariat for Education, Research and Innovation (SERI) has mandated the University of St.Gallen as the Leading House for the Latin American Region (LH) for the bilateral collaboration with partner institutions in Switzerland and Latin America for the period 2021-2024 and to explore new research in the region.
Funding Information
Early-Career Grants are up to CHF 7,000 and will be disbursed after signing the grant contract. All expenses must be justified and related to the proposed research activities.
Third-party contributions should be indicated. The budget will be checked, and expenses might be cut if they are not calculated or justified correctly.
The grant received from the Leading House must be spent in one or several Latin American countries. The Early-Career Grant can only cover expenses outside of Latin America in exceptional cases and upon prior consultation with the Leading House team.
Eligible Countries
Argentina, Bolivia, Brazil, Chile, Colombia, Costa Rica, Cuba, Dominican Republic, Ecuador, El Salvador, Guatemala, Haiti, Honduras, Mexico, Nicaragua, Panama, Paraguay, Peru, Puerto Rico, Uruguay, Venezuela
Eligibility Criteria
The call is open to researchers enrolled in a PhD or Postdoc program in any scientific discipline or field. All researchers of Swiss federal and cantonal universities, universities of applied sciences, universities of teachers' education, and public research institutions are entitled to apply.
Research institutions in Switzerland must be accredited by swissuniversities. A researcher can apply to this call regardless of their nationality. Researchers can apply, even if they have received other funding instruments or have pending applications.
However, they must clearly state the other funding instruments supporting the project in the proposal and in the Application Form (online). In addition, applicants should accurately explain why they need this additional funding. The Leading House will most likely give preference to applicants without previous funding.
The project's supervision by a Professor from a Swiss university or research institute is mandatory. The supervision of a Professor in the Latin American research stay country is desirable.
For more information, visit research.swiss.