Deadline: 31-Mar-23
The Otago Regional Council is offering grants through its ECO Fund to support community-led projects that protect, enhance or promote Otago's environment.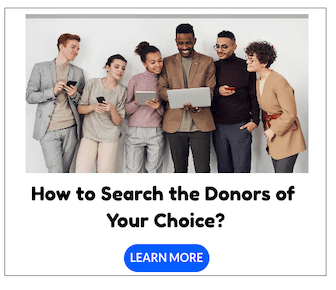 Priority projects could include:
Biodiversity (e.g. regeneration or planting of native vegetation)
Biosecurity (e.g. pest plant or animal management)
Water quality (e.g. riparian planting or wetland restoration)
Funding Information
Funding is capped at $50,000 total for any project for ECO Fund.
Funding is available for projects up to 3 years.
Activities
The types of activities the ECO Fund can be used for includes:
On-ground works.
Education and capacity building.
Awareness raising.
Administrative support (up to 50% of the cost).
Eligibility Criteria
Funding is available for groups in the Otago region who is working on projects that will protect, enhance or promote the environment, including:

Community groups.
Iwi/hapu.
Incorporated societies.
Community trusts.
Resident and ratepayer groups.
Landowner groups.
Educational institutes.
Projects must engage or involve the community.

Applications for Incentives Funding — Biodiversity enhancement on protected private land can be from individual landowners and do not need to engage or involve the community.
Terms & Conditions
Projects must meet the objectives of the ECO Fund and align with at least one ORC strategic priority to eligible. Note that projects for Incentives Funding – Biodiversity enhancement on protected private land do not need to meet the objective for enabling community driven environmental activities.
Except for multi-year projects, projects must be completed within 12 months of receiving funding.
All applications for each round are assessed and ranked against the ECO Fund assessment criteria (link to criteria to be provided).
All funding is GST exclusive. All financial information provided in an application must be exclusive of GST.
The ECO fund supports both one-off projects and those running over multiple years for up to 3 years. For multiple year funding, funds will be released annually conditional upon appropriate project reports which demonstrate meaningful progress being submitted.
Successful applicants must agree to Otago Regional Council promoting their project.
Applicants must have completed accountability (final) reports for any previous ECO Fund grants received to be eligible for funding.
If work funded is not completed within the specified time frame or funds are not spent as agreed, Otago Regional Council reserves the right to demand the return of funds.
The ECO Fund does not provide funding for:

Commercial or private gain.
Government organisations.
Projects created to comply with Resource Consent conditions.
Responses to any actual or potential enforcement action (excluding projects under the sustained rabbit control programme).
The purpose of seed capital.
Individuals.
Maintenance for existing projects.
Retrospective costs.
For more information, visit Otago Regional Council.