Deadline: 10 July 2020
The Ministry of Foreign Affairs of the Republic of Bulgaria through the Embassy of the Republic of Bulgaria in the Socialist Republic of Vietnam announces a procedure for the acceptance and selection of proposals for projects to be implemented with a grant through the Official Development Assistance of the Republic of Bulgaria, with an initial implementation period in 2021.
Priority Areas
Priority Areas for Project Implementation on the territory of Vietnam:
Objectives and Scope of the Projects
Creating conditions for quality and accessible education through, for example, modernizing training and teaching programs and teaching resources, encouraging the establishment of international links, introducing modern technological innovations in schools, higher education and other educational institutions in Vietnam;
Support for vulnerable groups, such as people with disabilities or migrant women to major cities in Vietnam, etc., for acquiring professional and social skills; protection of children's rights;
Encouraging the establishment of mechanisms and favourable conditions for equal participation of women and girls in peace and security-related processes, as well as the economic, social and cultural life; support and assistance to vulnerable groups of women and girls; improving women's access to health care and maternity health care programs;
Technical support for the development of the administrative capacity of the healthcare sector; supporting the population in regions with high natural calamities risk; models for sustainable livelihoods in rural areas; water management, incl. with regard to international water basins; energy efficiency.
Funding Information
Minimum amount of the project is 5 000 BGN.
Recommended maximum amount of the project is:

for projects with main purpose to deliver goods and /or services – up to 70 000 BGN;
for projects with main purpose to carry out repairs and /or construction activities – up to 270 000

Co-financing of project activities provided by the applicant will be considered an advantage in the evaluation, selection and approval of the projects.
Implementation Deadlines and Duration of the Projects:
Project proposals must contain an indicative start date for the implementation of the project after 1 March 2021 and no later than 30 November 2021.
Projects must be completed no later than 31 December 2023.
Target Groups
State and local institutions in Vietnam;
Educational institutions – higher education institutions, kindergartens, schools, day care centres, etc.;
Healthcare institutions – hospitals, clinics;
Non-governmental organizations contributing to the implementation and achievement of the Bulgarian Development Aid priorities and goals.
Eligible Activities
The costs of project implementation must meet all of the conditions below: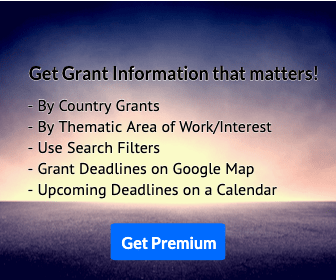 be lawful and comply with the principles of responsibility, economy, efficiency, effectiveness and transparency;
be executed only against the necessary supporting documents – invoices or other documents of equivalent probative value, testifying the expenditures incurred;
be within the budget limits of the project;
not be funded by another project, program or any other financial scheme, related to or originating from the national budget, the EU budget or any other donor.
Eligibility Criteria
Primary and secondary budget spenders – Vietnamese legal entities;
International and local non-governmental organizations;
Municipalities and their associations;
Educational, health and social institutions;
International humanitarian organisations.
No natural or legal person can apply for whom there are circumstances under Art. 23, para. 3-8[1] of Decree No. 234 of the Council of Ministers of 01.08.2011 on the policy of the Republic of Bulgaria on participation in international development cooperation.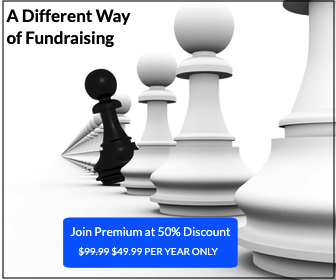 Outputs/Results
Strengthening the reputation and international role and image of the Republic of Bulgaria, expanding the opportunities for transfer of expertise between Bulgaria and Vietnam in the context of their past experience and the relations of traditional friendship and cooperation;
Strengthening the principles of good governance to achieve sustainable and inclusive economic development;
Increasing prosperity through the creation of significant public infrastructure in the field of education and healthcare;
Adoption and implementation of good practices and European standards in the fields of empowerment of women, modern education and protection of the rights of children, people with disabilities and other vulnerable social groups.
For more information, visit https://www.mfa.bg/en/embassies/vietnam/news/25177