Deadline: 7 February 2017
The European Union (EU) is currently accepting proposals from eligible organisations for a programme entitled "Strengthening Anti-Money Laundering Capacities in West Africa" with an aim to increase public awareness and political commitment in the fight against money laundering (ML) in ECOWAS countries.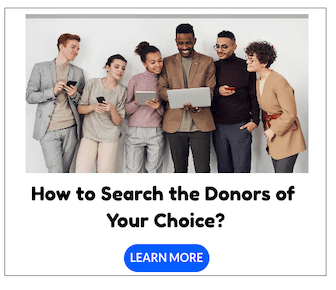 Objectives
To design and implement a mechanism to regularly monitor progress on the effective implementation of AML preventive and enforcement measures, as well as of anti-corruption measures.
To encourage investigative journalism on issues related to ML, governance, corruption and development
To increase awareness among parliamentarians, senior public officials and politically-exposed persons on the negative effects of ML and public corruption on development.
To develop and compile awareness-raising tools already existing at the regional level and to share them online.
Size of Grants
Any grant requested under this call for proposals must fall between EUR 450 000 and EUR 515 000.
Eligibility Criteria
In order to be eligible for a grant, the lead applicant must:

be a legal and
be non-profit-making and
be a Non-State Actor or a Network of Non-State Actors and
be established in a Member State of the European Union or a Member State of the ECOWAS
have work experience of at least 7 years in transparency, corruption, and governance issues, and have implemented at least two AML projects and/or anti-corruption projects, for a cumulative duration of at least 4 years and
have a physical presence in at least one country of West Africa, and have a work experience in at least 4 countries of the region and
be directly responsible for the preparation and management of the action with the co-applicant(s) and affiliated entity(ies), not acting as an intermediary

Potential applicants may not participate in calls for proposals or be awarded grants if they are in any of the situations
The lead applicant must declare that the lead applicant himself, the co-applicant(s) and affiliated entity(ies) are not in any of these situations.
The lead applicant may act individually or with co-applicant(s).
How to Apply
The application procedure consists of two phases:

Concept notes
Full applications

In the first instance, only concept notes must be submitted for evaluation. Thereafter, lead applicants who have been pre-selected will be invited to submit a full application.
Eligible Countries:
Member State of the European Union: Austria, Belgium, Bulgaria, Czech Republic, Croatia, Cyprus, Denmark, Estonia, Finland, France, Germany, Greece, Hungary, Ireland, Italy, Latvia, Lithuania, Luxembourg, Malta, Netherlands, Poland, Portugal, Romania, Slovakia, Slovenia, Spain, Sweden, United Kingdom.
Member State of the ECOWAS: Benin, Burkina Faso, Cape Verde, Gambia, Ghana, Guinea, Guinea-Bissau, Ivory Coast, Liberia, Mali, Niger, Nigeria, Senegal, Sierra Leone, Togo.
For more information, please visit Europeaid and download the guidelines.