Deadline Extended till 21 February 2017
The European Union (EU) is currently accepting proposals from eligible organisations for a programme entitled "SWITCH Asia II-Promoting Sustainable Consumption and Production" with an aim to promote sustainable growth, to contribute to economic prosperity and poverty reduction in Asia, and to mitigate climate change.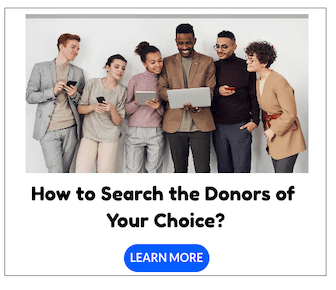 The specific objective of this Call for Proposals is to promote sustainable production (development of less polluting and more resource efficient products, processes and services) and sustainable consumption patterns and behaviours in Asia (purchase of less polluting and more resource-efficient products; conducting more sustainable lifestyles and behaviour).
Priorities
Support the switch to sustainable consumption patterns and behaviour amongst consumer groups, civil society stakeholders and the public sector.
Micro, small and medium enterprises support for SCP uptake and access to finance for investments related to SCP practices.
Size of Grants
Any grant requested under this Call for Proposals must fall between EUR 800 000 and EUR 2 500 000.
Eligibility Criteria
In order to be eligible for a grant, the lead applicant must:

be a legal person and
be non-profit-making and
Intermediary (business) organisations or networks (e.g. chambers of commerce and industry associations) or
Organisations aiming at pursuing sustainable development or
Governmental institution, both at the regional and local level
Public sector operator
Local authority and
be a specific type of organisation such as: non-governmental organisation, public sector operator, local authority, international (inter-governmental) organisation as defined by Article 43 of the Rules of application of the EU Financial Regulation
be established in a Member State of the European Union (mentioned below)
be established in a Member State of the European Economic Area(mentioned below)
be established in countries from the Instrument for Pre-accession Assistance (IPA II) mentioned below)
be established in one of the following Asian countries (mentioned below)
be established in member countries of the OECD, in case of contracts implemented in a Least Developed Country or a Highly Indebted Country as included in the list of ODA recipients, and
be directly responsible for the preparation and management of the action with the coapplicant(s) and affiliated entity(ies), not acting as an intermediary

Potential applicants may not participate in calls for proposals or be awarded grants if they are in any of the situations
The lead applicant must declare that the lead applicant himself, the co-applicant(s) and affiliated entity(ies) are not in any of these situations.
The lead applicant must act with co-applicant(s)/Affiliated entity(ies) as specified hereafter.
How to Apply
The application procedure consists of two phases:

Concept notes
Full applications

In the first instance, only concept notes must be submitted for evaluation. Thereafter, lead applicants who have been pre-selected will be invited to submit a full application
Eligible Countries:
For more information, please visit Europeaid and download the guidelines.