Deadline: 28-Apr-23
The European Commission (EC) is now accepting proposals to strengthen local civil CSOs to engage as independent actors of governance and development in their own right.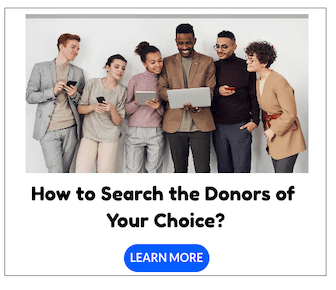 Objectives
This call has two specific objectives:

Specific objective 1: To strengthen the capacity of CSOs in support of an inclusive, participatory, empowered and independent civil society in Botswana
Specific objective 2: To improve the environment in which CSOs operate and ensure their full participation in governance and development.
Priorities
The priorities of this call for proposals are:

To strengthen institutional and operational capacities of CSOs in one or more areas relating to governance, accountability, program, project and financial management, research and analysis, advocacy and communication, sector-specific capacity building and access to funding.
To strengthen civil society's ability to uphold, preserve and promote an open and enabling environment by addressing regulatory, administrative, financial or other constraints and lowering barriers such as access to the right to information and countering misinformation.
To develop alliances or partnerships between CSOs as well as other actors including media, the private sector and academia, with an aim to strengthening institutional and operational capacities of CSOs and/or improving the environment in which CSOs operate.
To empower women and youth organisations as well as vulnerable groups (including but not limited to children, disabled, indigenous people) as key actors for dialogue to engage in gender equality and youth inclusion.

The value-added/additional elements will be considered favourably during the evaluation of proposals by the evaluation committee:

Actions that are based on the "leave no one behind" as well as the Human Rights Based (HBR) approach;
Promotion of efforts made by the applicants to reach out to local communities and community-based organisations;
Actions to be implemented in marginalised districts and implemented by organisations based in those districts;
Actions involving academia and research institutions offering a solid scientific methodology and approach to the implementation of the specific objective.
Funding Information
Minimum amount: EUR 150 000.00
Maximum amount: EUR 200 000.00
Eligibility Criteria
Lead applicant

In order to be eligible for a grant, the lead applicant must:

Be a legal person and
Be non-profit-making and
Be a Civil Society Organisation (CSO)  Local Authorities  may not be the main applicant but can be co-applicants and
Be established in  a Member State of the European Union or Botswana, and
Be directly responsible for the preparation and management of the action with the co-applicant(s) and affiliated entity(ies), not acting as an intermediary.

Co-applicant(s)

A CSO that is not established Botswana may be the lead applicant and must act with at least one CSO established in Botswana.
Co-applicants participate in designing and implementing the action, and the costs they incur are eligible in the same way as those incurred by the lead applicant.

Affiliated entities

The lead applicant and its co-applicant(s) may act with affiliated entity(ies).

Only the following entities may be considered as affiliated entities to the lead applicant and/or to co-applicant(s):

Only entities having a structural link with the applicants (i.e. the lead applicant or a co-applicant), in particular a legal or capital link.

This structural link encompasses mainly two notions:

Control, as defined in Directive 2013/34/EU on the annual financial statements, consolidated financial statements and related reports of certain types of undertakings:

Entities affiliated to an applicant may hence be:

Entities directly or indirectly controlled by the applicant (daughter companies or first-tier subsidiaries). They may also be entities controlled by an entity controlled by the applicant (granddaughter companies or second-tier subsidiaries) and the same applies to further tiers of control;
Entities directly or indirectly controlling the applicant (parent companies). Likewise, they may be entities controlling an entity controlling the applicant;
Entities under the same direct or indirect control as the applicant (sister companies).

Membership, i.e. the applicant is legally defined as a e.g. network, federation, association in which the proposed affiliated entities also participate or the applicant participates in the same entity (e.g. network, federation, association,…) as the proposed affiliated entities.
For more information, visit
EC
.