Deadline: 28 July 2016
The European Commission-Growth is currently accepting proposals for "The European Community of Women Business Angels for Women Entrepreneurs" with an aim to address the difficulties by supporting the emergence of more women business angels.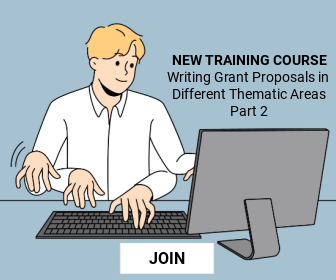 The general objective of this call is to increase the number of Women Business Angels (WBAs) in Europe, and to facilitate the funding of Women Entrepreneurs (WEs) by Business Angels.
Three Main Pillars
Creation of an environment where entrepreneurs can flourish and grow
Developing role models and reaching out to specific groups whose entrepreneurial potential is not being tapped into to its fullest extent or who are not reached by traditional business support outreach
Funding Information
The Maximum EU financing amount per project is 440.000 €.
The maximum duration of projects is 24 months.
Eligibility Criteria
Applications from legal entities established in one of the EU Member States. (Proposals including an entity from a non EU Member States in the consortium will not be eligible).
Several applicants, submitting a joint proposal should choose within their midst a lead organisation, referred to as the coordinator. The coordinator and its partners must satisfy the same eligibility criteria.
Applications must be submitted by a legal person.
The consortium (i.e. the coordinator plus its partners) must be composed of a minimum of four (4) partner organisations located in at least 4 Members States.
The consortium must include at least:

One (1) existing and effective Women business angels association/network/club.
The participation of the same partner in more than one proposal is not permitted; proposals with a member that participates in more than one consortium submitting a project proposal are not eligible and will be excluded from the call. Therefore applicants are encouraged to take the necessary measures to ensure that their partners will not participate in more than one proposal.

Applicants must correspond to the definition of the following target organisations:

Women business angels associations/networks/clubs.
Business Angels associations/networks/clubs.
Business support organisations, business associations and business support networks.
Chambers of commerce and industry, chambers of handicraft or similar bodies
How to Apply
Applicants must apply online via given website.
Eligible Countries: Austria, Belgium, Bulgaria, Croatia, Cyprus, Czech Republic, Denmark, Estonia, Finland, France, Germany, Greece, Hungary, Ireland, Italy, Latvia, Lithuania, Luxembourg, Malta, Netherlands, Poland, Portugal, Romania, Slovakia, Slovenia, Spain, Sweden, United Kingdom.
For more information, please visit Call for Proposals.