Deadline: 30-Nov-22
The NSW Government is offering Fence Re-building Program to support volunteer-based not-for-profit organisations who are providing assistance to primary producers to repair and rebuild fences that received direct damage from the severe weather and floods.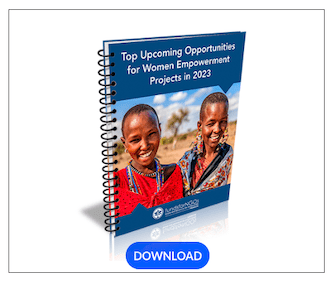 Objectives
The Fence Re-building Program aims to support primary producers in the most flood-impacted regions and industries of NSW to regain productivity.
Fence Re-building Program is part of the Early Needs Recovery Program (ENRP).
This program will provide funding to assist them pay for food, accommodation, fencing materials, tools, equipment, transport costs, and wages required to re-establish primary producers' fences.
This program is administered by Local Land Services.
Funding Information
Grant amount: From $100,000 to $400,000
Types of Projects funded under this grant
Removing fence lines, including debris, that are unable to be repaired and need to be replaced.
Rebuilding and repairing fences that received direct damage, including the removal of debris.
Eligibility Criteria
Volunteer-based not-for-profit organisations.
Have received an invite from Local Land Services to apply for the grant.
Be a volunteer-based not-for-profit organisation.
Be registered with the Australian Charities and not-for-profits Commission (ACNC).
Have an Australian Business Number (ABN) and confirm if registered for GST.
Have or will be providing fence repair and rebuilding services to primary producers within the defined disaster area for the NSW storms and floods that occurred from 22 February 2022 onwards (AGRN 1012).
Fences being repaired and constructed must have been directly damaged by severe weather and floods that occurred from 22 February 2022 onwards (AGRN1012).
Be using volunteer labour to carry out the fence repair and rebuilding services with supervision from experienced personnel.
Be directly managing staff (volunteer or otherwise) who will be delivering the project services. That is, money cannot be provided to another organisation to deliver the services on behalf of the applicant (sub-contracting).
Hold all relevant insurances including a minimum of $20 million public liability insurance.
Have a Workplace Health and Safety Plan and comply with Workplace Health and Safety legislation.
Have a biosecurity plan.
Fences must be constructed to a stock proof condition and future flooding events must be considered in placement and type of construction.
Be able to commence within 3 months of the commencement of the funding deed; have completed ground works by 28 February 2024, and all claim submissions completed by 24 April 2024 as outlined in the project deed.
Ineligible
Organisations that have not received an invitation from Local Land Services to apply.
Organisations that submit more than one application.
Applications that are submitted by sole traders, private or commercial businesses.
Any business or organisation that does not meet the eligibility requirements.
For more information, visit https://www.nsw.gov.au/grants-and-funding/fence-re-building-program-grants