Deadline: 30 May 2016
The Organization for Security and Co-operation in Europe's (OSCE) Office for Democratic Institutions and Human Rights (ODIHR) is seeking applications from organisations for small grants for a program entitled "For Roma, with Roma" to promote grassroots engagement, public and political participation, and enhancing security of Roma and Sinti communities under its Roma and Sinti Youth Initiative.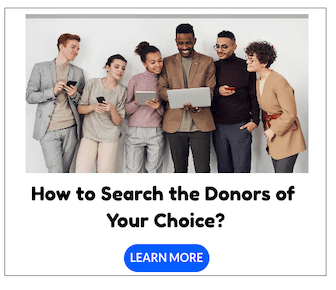 The ODIHR initiative seeks to support capacity-building programmes for Roma and Sinti organizations and the empowerment of Roma and Sinti communities.
Funding Information: Project proposals should be in the range of 5,000-10,000 EUR.
Thematic Areas
Empowerment and social inclusion of Roma and Sinti communities through youth activism;
Public and political participation of Roma and Sinti youth; and
Roma and Sinti youth engagement to address the human security of their communities.
Focus Areas
Promotion of youth grassroots engagement and volunteerism in communities;
Innovation in cultural activities and information campaigns by Roma and Sinti youth groups promoting access to local services;
Activities enhancing human security of vulnerable Roma and Sinti communities (within the cross-dimensional understanding of security, addressing the politico-military, economic and environmental and human dimension), and particularly women from these communities, especially in crisis and post-crisis situations. Possible themes could range from transnational threats – such as trafficking or international crime – to economic development, tolerance and non-discrimination, hate crimes, forced evictions and minority rights;
Education for Roma and Sinti community members, in particular Roma and Sinti women;
Civic education initiatives for Roma and Sinti youth in vulnerable communities; and
Innovation in information campaigns on public and political participation (e.g., use of social media tools).
Eligibility Criteria
Legally constituted non-governmental organizations from the OSCE region with a proven record of involvement in Roma and Sinti youth development activities are eligible for this call for project proposals.
Roma and Sinti youth and student organizations from OSCE participating States are encouraged to apply.
ODIHR will accept one application per organization only.
The applicant organizations must have legally registered bank accounts.
How to Apply
Interested applicants can apply via given website.
Eligible Countries
Albania, Andorra, Armenia, Austria, Azerbaijan, Belarus, Belgium, Bosnia and Herzegovina, Bulgaria, Canada, Croatia, Cyprus, Czech Republic, Denmark, Estonia, Finland, France, Georgia, Germany, Greece, Hungary, Iceland, Ireland, Italy, Kazakhstan, Kyrgyzstan, Latvia, Liechtenstein, Lithuania, Luxembourg, Macedonia, Malta, Moldova, Monaco, Mongolia, Montenegro, Netherlands, Norway, Poland, Portugal, Romania, Russia, San Marino, Serbia, Slovakia, Slovenia, Spain, Sweden, Switzerland, Tajikistan, Turkey, Turkmenistan, Ukraine, United Kingdom, United States, Uzbekistan, Vatican City.
For more information, please visit this link.