Deadline: 22 July 2016
The Foundation for Human Rights in partnership with the Department of Justice and Constitutional Development (DOJ&CD), is currently accepting proposals for its programme- Amarightza also known as 'Socio-Economic Justice for All-(SEJA). The main objectives of the AMARIGHTZA SEJA programme are to contribute towards the promotion, protection and realization of socio economic rights.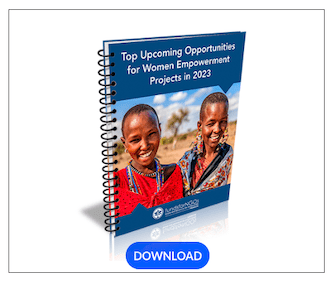 Being funded by the European Union under Sector Budget Support, the programme aims at creating awareness of socio economic rights which are particularly important in the South African context of widespread poverty and inequality.
The AMARIGHTZA programme is primarily aimed at promoting the rights of vulnerable and marginalized groups. While persons living in extreme poverty should not simply be reduced to a list of vulnerable groups, Discrimination and exclusion are among the major causes and consequences of poverty. Persons living in poverty often experience disadvantage and discrimination based on race, gender, age, ethnicity, religion, language, disability, sexual orientation or other status.
Priority Areas
Women in vulnerable situations exposed to violence and abuse including domestic violence
Children in vulnerable situations exposed to violence and abuse including domestic violence as well as child-headed households
Rural and Urban poor communities
Farm Workers and Farm Dwellers
People affected by HIV/AIDS
Lesbian, Gay Bisexual, Transgender and Intersexed(LGBTI) Communities
People affected by
Violations of their socio-economic rights
Race and xenophobia
Lack of land rights
Their advanced age
Persons with disabilities
Youth, including youth in prisons
Funding Information
Proposals for a one year project is limited to an amount of R 120 000,00.
Proposals for a multi-year project must not exceed R240,000,00.
Eligibility Criteria
This Call is a national one and is open to all organisations in any one of the nine provinces of South Africa. The Call is aimed at eligible Civil Society Organizations (CSOs) based in, or working closely with communities in rural and peri-urban areas and working with marginalized groups as indicated.
To be considered eligible, applicant organizations should meet the following criteria:
Be registered, or in the process of registering as a Not for Profit Organization (NPO) that is a, community-based organization (CBO), Section 21 company (Not for Profit Company), or a non-profit trust.
Have a proven track record of implementing education and awareness programs on constitutional rights and promoting access to socioeconomic rights.
Demonstrate that the proposed project will involve active community participation and benefit.
It supports education and training programmes that will enable and empower marginalized and vulnerable groups to have a better understanding of socio economic rights, The Foundation will also support programmes that are aimed at providing communities with sufficient information to improve their participation in decision making processes that can improve the efficacy of government programs and processes aimed at realizing socio economic rights.
The Foundation is looking at supporting popular media education programmes such as community radio and TV dramas; film festivals; and projects that utilize social media platforms to promote socio economic rights.
How to Apply
Application forms can be downloaded through the website & may be posted, hand delivered, emailed or couriered.
Eligible Country: South Africa
For more information, please visit http://www.fhr.org.za/funding/calls-proposals/human-rights-awareness-call-proposals/.