Deadline: 16-Feb-23
National Institutes of Health (NIH) is pleased to invite applications to investigate the underlying mechanisms and CNS consequences of myeloid cell-triggered inflammasome activation in the context of comorbid HIV-1 infection and acute or chronic substance use.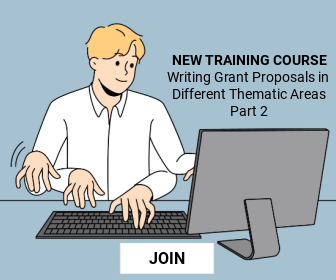 The scientific objective of this Funding Opportunity Announcement (FOA) is to encourage research to explore mechanisms of inflammasome activation, humoral immune reaction and potential antibody-mediated enhancement, and their link to immune functions in people with HIV and substance use disorders (SUDs).
This FOA supports studies to either (1) elucidate the mechanisms of inflammasomes in virus and drug-induced immune activation, or (2) identify molecular markers and CNS immune cells associated with HIV-1 infection or disease progression among individuals with SUD. Success of these projects may lead to development of novel therapies that target inflammasome activation or suppression to treat neuroinflammation and immune dysregulation aroused in these processes.
Research Areas
Research areas that are pertinent to this FOA include, but are not limited to:

Identify and characterize common and specific inflammasome pathways within the CNS activated by addictive drugs and HIV-1 infection
Differential expression of inflammasomes and the structural and functional consequences of inflammasome activation in different anatomical brain regions under the influence of SUD and HIV-1 infection
Differential expression and activation of inflammasomes in CNS cells – including resident myeloid cells (such asmicroglia and perivascular macrophages), astrocytes, oligodendrocytes and neurons – in the presence of addictive drugs and HIV-1 infection
Impact of addictive substances and HIV on myeloid cell mediated inflammation in CNS
Heterogenous inflammasome signatures in CNS myeloid cells and their use as biomarkers of neuroinflammation in people use addictive substances and live with HIV
Role of inflammasomes in humoral and cellular immune responses against HIV in people with substance use history
Mechanistic studies of myeloid cell-mediated inflammasome activation and its impact on cognition and behavior
Studies characterizing mechanisms of myeloid cell-mediated inflammation and their influence on HIV infection, spread and persistence in CNS
Studies exploring immunotherapies targeting myeloid cells and their functions in the context of substance use and HIV infection
Determine the effect of combination antiretroviral therapy (cART) on inflammasome dynamics and activation
Identify and develop pharmacological approaches that regulate initial inflammasome activation in the context of SUD and HIV-1 infection
Interactions between innate immune/inflammasome activation and B cell perturbations in HIV under ART
Impact of B cell perturbations and/or autoimmunity on HIV pathogenesis, and mechanisms involved
Funding Information
NIDA intends to support up to 6 awards to a total of $ 4,000,000 in FY 2024. Future year amounts will depend on annual appropriations.
The combined budget for direct costs for the two-year project period may not exceed $275,000, and need to reflect the actual needs of the proposed project.
Duration:  The maximum project period is two years.
Eligibility Criteria
Higher Education Institutions

Public/State Controlled Institutions of Higher Education
Private Institutions of Higher Education

The following types of Higher Education Institutions are always encouraged to apply for NIH support as Public or Private Institutions of Higher Education:

Hispanic-serving Institutions
Historically Black Colleges and Universities (HBCUs)
Tribally Controlled Colleges and Universities (TCCUs)
Alaska Native and Native Hawaiian Serving Institutions
Asian American Native American Pacific Islander Serving Institutions (AANAPISIs)

Nonprofits Other Than Institutions of Higher Education

Nonprofits with 501(c)(3) IRS Status (Other than Institutions of Higher Education)
Nonprofits without 501(c)(3) IRS Status (Other than Institutions of Higher Education)

For-Profit Organizations

Small Businesses
For-Profit Organizations (Other than Small Businesses)

Local Governments

State Governments
County Governments
City or Township Governments
Special District Governments
Indian/Native American Tribal Governments (Federally Recognized)
Indian/Native American Tribal Governments (Other than Federally Recognized)

Federal Government

Eligible Agencies of the Federal Government
U.S. Territory or Possession

Other
Foreign Institutions

Non-domestic (non-U.S.) Entities (Foreign Institutions) are eligible to apply.
Non-domestic (non-U.S.) components of U.S. Organizations are eligible to apply.
Foreign components, as defined in the NIH Grants Policy Statement, are allowed.
For more information, visit https://www.grants.gov/web/grants/view-opportunity.html?oppId=344374