Deadline: 31 March 2020
The German Society for International Cooperation (GIZ) is currently accepting applications for its 2020 Innovation Challenge.
GIZ is looking for innovative ideas that make the agricultural and food sector more efficient and sustainable along the entire value chain in partner countries.
Focus Areas
The Innovation Challenge has three main focuses:
Mechanization
Digitalization
Renewable Energies
In these areas GIZ is looking for innovations that offer new approaches that lead to positive changes and from which many people in their partner countries will benefit. This could be for instance a new kind of harvester, a new process design or a new way of cooperating with one another.
Award Information
The three winners of each category will receive a support package which will be individually tailored to their innovation with a total value of up to EUR 50,000.
The package of the second-place winners is worth up to EUR 20,000 and the third-place winners up to EUR 10,000. Together with the winners GIZ will decide what is necessary to develop the innovation most efficiently.
Elements
The support packages can contain the following elements, which can be selected individually or combined with each other:
Knowledge and Know-how: GIZ finances national and international experts to promote the development of your innovation.
Coaching and Training: They finance coaching and training for you and your team to build and develop more competence.
Mentoring: They finance experienced mentors who advise and support you in the development of your company.
Networking: Contacts and a well-developed network are essential. Benefit from the extensive network that GIZ can offer you with public, private and political partners. Become part of the GIZ Innovation Community and exchange ideas with other companies worldwide. They can open doors and enable networking.
Studies: They finance studies to make you fit for the market. This includes market analyses and feasibility studies.
Eligibility Criteria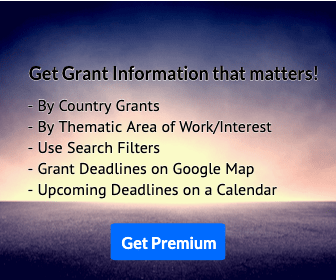 The innovation must be suitable for their partner countries. It is important to them that the participants of the Innovation Challenge also contribute with their idea to a common good and sustainable development in African and Southeast Asian countries.
The Innovation Challenge 2020 is open to:

Persons who have completed their 18th year of life, and;
Start-ups and small companies (collectively "participants").
Partner Countries: Algeria, Benin, Botswana, Burkina Faso, Burundi, Cameroon, Chad, Egypt, Côte d'Ivoire, Ghana, Guinea, Kenya, Lesotho, Liberia, Madagascar, Malawi, Mali, Mauritania, Morocco, Mozambique, Namibia, Niger, Nigeria, Rwanda, Senegal, Sierra Leone, South Africa, Tanzania, Togo, Tunisia, Uganda, Zimbabwe, Zambia ,Bangladesh, India, Indonesia, Cambodia, Laos, Malaysia, Maldives, Nepal, Philippines, Sri Lanka, Thailand.
Selection Criteria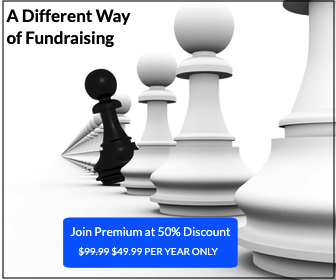 The following criteria will be used to select five finalists in each category and three winners (first place, second place, third place) will be selected from these five finalists in each category:
The practical benefit of the innovation in participating partner countries (e.g. what is improving/ facilitated by the innovation etc.).
The impact of the innovation in the participating partner countries (especially which target group(s) and how many (potential) people are reached).
The degree of innovation in the participating partner countries.
The potentials of implementation and demand of the innovation in the participating partner countries.
For more information, visit https://www.weltohnehunger.org/innovation-challenge-en.html