Deadline: Ongoing
Cisco Global Impact Cash Grants are available for nonprofits and NGOs that address a significant social problem in the area of access to education, economic empowerment, and critical human needs.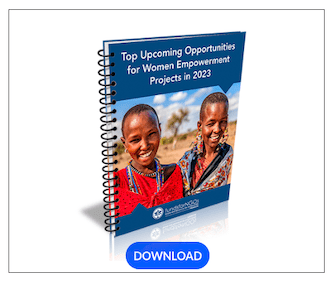 Cisco is looking for programs that fit within their investment areas, serve the underserved, and leverage technology to improve the reach and efficiency of services. We accept applications year-round from eligible organizations.
Funding Information
The maximum request amount for first-time grant recipients is US$75,000.
Social Investment Areas
Organizations and programs must focus on at least one of the social investment areas:
Eligibility Criteria
Global Impact Cash Grants multiply the impact of eligible organizations around the globe with national or multinational operations.
Organizational requirements:

Organizations within the United States must be recognized by the IRS as tax exempt under Internal Revenue Code Section 501 (c)(3), and classified by the IRS as a public charity.
Organizations from outside the U.S. must provide information and documents to determine whether the organization is the equivalent of a U.S. public charity.
Organizations to be funded must serve an audience greater than 65 percent economically underserved relative to the average standards of the target geography.
For each of these three investment areas, they will also consider proposals that address environmental sustainability within the context of that investment area. For example, they would consider funding an economic empowerment program that specifically focuses on creating green jobs.
A nonprofit organization's overhead is not to exceed 25 percent. (Organizations are occasionally exempt from this requirement; however, they must be exceptionally aligned with Cisco's values and criteria, and they must clearly explain and justify their overhead costs. Exemptions to the requirement on overhead expenses are determined on a case-by-case basis.).
Cisco Foundation does not tend to make grants to colleges and universities. In the case that such a grant may be made, Cisco Foundation does not support additional institutional overhead rates for colleges and universities.
For more information, visit https://www.cisco.com/c/en/us/about/csr/community/nonprofits/global-impact-cash-grants.html