Deadline: 15-Mar-23
The Embassy of Japan in Armenia is pleased to announce the applications for Grant Assistance For Grassroots Human Security Projects (GGP).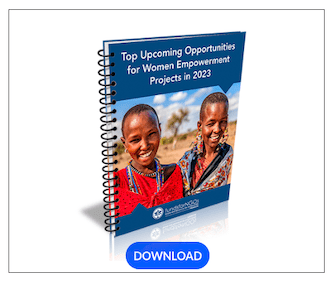 The GGP aims to achieve economic and social development in developing countries based on the philosophy of human security, and provide the necessary funding for relatively small-scale activities in a way that directly benefits inhabitants at the grass-roots level.
Priorities
In particular, GGP gives priority to areas that are targeted to improve Basic Human Needs (BHN), as well as areas of particular importance from the perspective of human security, such as:

Mitigating threats to human survival, human life, and human dignity,
Building up the capacities of individuals and communities,
Overcoming problems associated with the internal displacement of people and refugees from regional conflicts,
Addressing transboundary affairs including environmental issues.
Funding Information
Up to JPY 10,000,000 (approximately USD 92,500 in FY 2022).
Up to 12 months.
Project Areas    
Education:

Establishing/Renovating educational institution
Providing basic facilities to educational institution
Improving sanitary condition in educational institution

Health:

Providing medical equipment to medical institution
Providing mobile clinic vehicle
Renovating/Extending medical institution

Welfare:

Establishing/Renovating community center for vulnerable population
Installing basic equipment to the centers
Providing mobile care service for vulnerable population

Environment:

Executing landslide prevention and Improving disaster preparedness
Providing garbage containers and collection vehicle
Equipping renewable energy source

Agriculture:

Constructing training center for farmers

Water and Sanitation:

Constructing irrigation system
Installing/Replacing water pipes

Others:

Reducing mine risk
Supporting refugees
Improving Universal Design.
Eligibility Criteria
At least 2 years of experience in grant management with stable financial status are required for the
Local/International Non-Government Organizations (NGOs)
Local Municipalities
Public Institutions (including all types of schools and hospitals/clinics)
Individuals and private companies are NOT eligible.
For more information, visit GGP.