Deadline: 12-Jan-22
The European Commission is inviting proposals for Developing support mechanisms for energy communities and other citizen-led initiatives in the field of sustainable energy.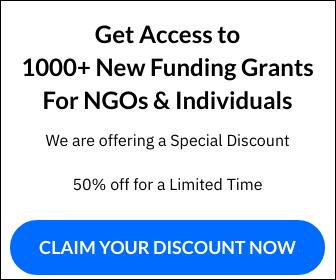 This topic will support actions covering at least ONE of the scopes below:
Scope A – Local authorities collaborating with citizen-led-initiatives
Scope B – Developing integrated services to support community energy
Objectives
This topic aims to support actions that foster the collaboration between local and regional authorities and energy communities and/or actions that develop integrated services to facilitate the emergence and growth of community energy projects.
Energy communities can help citizens and local authorities invest in renewables and energy efficiency. The participation of citizens in renewable energy projects may also overcome social acceptance at the local level. Community-owned projects allow citizens to finance sustainable energy investments that deliver local economic benefits, social cohesion, and other priorities such as improving the energy efficiency of housing or reducing energy
poverty
.
An increasing number of local authorities wish to make sure that more citizens and local communities benefit from the energy transition and play an active role in it. In fact, local government is uniquely well-placed to support, partner and invest, and to provide a positive planning and policy
environment
to help drive community energy.
Designing adequate public interventions at the local level is key but there is no one-size-fits-all solution to trigger the creation of energy communities locally. The level of public participation and the type of actions required vary significantly depending on the specific context of each city and town. Building on initiatives such as the Covenant of Mayors, there is also a need to strengthen the technical and financial capacities of local actors to support citizen-led initiatives in the field of energy (particularly in Member States with low levels of community energy activity).
Taking sustainable energy projects off the ground can be complex due to the regulatory and policy context (changing national support schemes for renewables, burdensome licensing, heavy administrative procedures, difficulties in coordinating project implementation in atomized markets, etc.). For relatively small and citizen-led actors like energy communities, there are some additional practical challenges such as lack of information, limited access to finance, difficulties aggregating small interventions, difficulties in managing the public participation and engagement, and establishing effective
governance
and decision-making structures. These hurdles prevent energy communities around
Europe
from developing their potential. An effective way of tacking this complexity, is by supplying integrated services for the set-up of sustainable energy projects through energy communities.
LIFE-2021-CET-ENERCOM EUR 7 000 000
Eligibility Criteria
In order to be eligible, the applicants (beneficiaries and affiliated entities) must:
be legal entities (public or private bodies)
be established in one of the eligible countries, i.e.:

EU Member States (including overseas countries and territories (OCTs)
non-EU countries: listed EEA countries and countries associated to the LIFE Programme (participating countries) or countries which are in ongoing negotiations for an association agreement and where the agreement enters into force before grant signature

the coordinator must be established in an eligible country.
For more information, visit https://bit.ly/3xL6APA