Deadline: 8-Nov-21
The United Nations Development Programme (UNDP) is inviting all civil society organizations (CSOs) from Bosnia and Herzegovina to submit proposals for the project Regional Program of Local Democracy in the Western Balkans 2 (ReLOaD2) in the municipality of Vitez.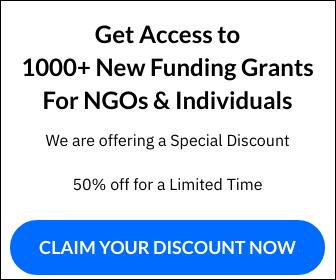 The overall goal of the project is to strengthen participatory democracy and EU integration in the Western Balkans, by strengthening civil society and encouraging young people to actively participate in the decision-making process, and improving a supportive legal and financial
environment
for civil society.
The specific goal of the project is to strengthen partnerships between local authorities and civil society in the Western Balkans, by expanding the successful model of transparent project financing of CSOs (LOD methodology) from local government budgets, aimed at greater civic participation and
youth
participation in decision-making processes and improved service delivery in local communities.
Priorities
The priority the following areas:
Ecology
Social Policy

Improving the position of vulnerable categories of the population with a special focus on children and young people of school age

Culture and Sport

Promotion of cultural and artistic creation and inclusion of the population in cultural contents (folklore, cultural heritage, handicrafts, manifestations, book promotions, plays …)
Involvement of children and youth in sports activities for the purpose of healthy development of life

Young People

Models of prevention – protection of reproductive health of young people
Advantages and disadvantages of social networks as well as their impact on young people

COVID-19

Improve daily life through counseling and other assistance during Covid-19

Other

Creating new content on the playground behind Konzum
The value of the project proposals to be awarded under this call must be between the following minimum and maximum amount:

minimum amount: 10,000.00 KM
maximum amount: 70,000.00 KM

One civil society organization may submit several project proposals within one or more public calls, provided that the maximum amount of funds that can be allocated for project implementation to one civil society organization during the total duration of the ReLOaD2 project is 120,000.00 KM.
Eligibility Criteria
Participation in this public call is open, on an equal basis, to all formally registered CSOs (association or foundation), in accordance with the applicable legislation in Bosnia and Herzegovina.
To apply for the public call, applicants must:

be formally registered CSOs in accordance with applicable legislation (association or foundation);

Potential applicants cannot participate in the call or receive grants if they do not submit a signed and scanned eligibility statement with the project proposal.
This public call is not open to branches of foreign and international associations, foundations and other non-profit organizations registered and operating in Bosnia and Herzegovina.
Applicants will be excluded from participating in the call or from the award of grants if at the time of the call for proposals:

subjects of conflict of interest;
is guilty of misrepresentation in supplying the information required by the contracting authority as a precondition for taking part in a call for proposals or failing to supply this information;
try to obtain confidential information, influence the evaluation committee or the contracting authority during the evaluation process of the call for proposals.
For more information, visit https://procurement-notices.undp.org/view_notice.cfm?notice_id=84281