Deadline: 28-Mar-23
The European Commission (EC) is inviting applications for Safe-and-Sustainable-By-Design Bio-Based Platform Chemicals, Additives, Materials or Products as Alternatives.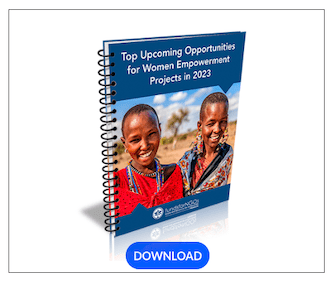 Scope
To deliver on the expected outcome, proposals should:

Perform a wider scoping exercise, including opportunities and challenges, to propose priority areas and which (optimised or novel) bio-based solutions (chemicals, materials) show 'solid' potential as safer and sustainable alternatives/substitutes. This 'exercise'/analysis should especially cover, but not only, areas where substances of very high concern (SVHC), substances of concern, persistent organic pollutants or legacy additives are currently in (end) use (e.g. textiles, plastics value chains);
Select chemicals/group of chemicals/(advanced)materials/products and justify. Proceed then with design, (process) development and testing (to targeted TRL) of the chosen bio-based alternatives;
Embed and assess functionality and value chain considerations for any novel solutions designed and developed, providing equivalent or improved functional performance versus existing and specified benchmarks. Functional performance should be assessed together with showcasing benefits on safety and environmental performance.
Integrate the safe-and-sustainable-by-design (SSbD) framework, developed by the Commission, for assessing the safety and sustainability of chemicals and materials.
Contribute with and develop recommendations that can advance further the application of the SSbD framework. More specifically, provide thresholds that can support the criteria definition and improvements for the assessment SSbD methodologies, including any specificities related with bio-based chemicals and materials. Recommendations should also include identification of data gaps, especially safety, environmental, but also socio-economic factors, as well as priorities for data collection.
Contribute with relevant data generated, along targeted value chain(s) (e.g. with regards to the bio-based substance/group of chemical substances or material). Projects have to make data, results and methodologies FAIR. They are also encouraged to link with trusted repositories for data, results and methodologies.
Funding Information
The check will normally be done for the coordinator if the requested grant amount is equal to or greater than EUR 500 000, except for:

Public bodies (entities established as a public body under national law, including local, regional or national authorities) or international organisations; and
Cases where the individual requested grant amount is not more than EUR 60 000 (lowvalue grant).
Expected Outcome
Successful proposals will address expected impacts under the Destination 'Clean environment and zero pollution' and in line with: the European Green Deal's zero pollution ambition, the bioeconomy strategy, the chemicals strategy for sustainability, and the chemicals transition pathways, via R&I in bio-based safe-and-sustainable-by-design (SSbD) solutions for a variety of applications. Bio-based solutions' design and assessment is expected to also go beyond compound/material-level considerations, with an additional reflection on end-use and final application(s).
Projects are expected to contribute to:

Enable circularity(-by-design) of final products, predominantly in applications where recyclability is currently hindered or very challenging, especially due safety implications;
In addition to fossil-feedstock substitution, reduce the dependency on or replace harmful substances, in particular in materials and formulations, leading eventually to safe(r) (low human and eco-toxicity) final bio-based products, while meeting overall environmental sustainability requirements;
Build on a portfolio of promising bio-based solutions showing potential for scaled up production and future market uptake of alternative, safe, circular and sustainable bio-based products.
Eligibility Criteria
To become a beneficiary, legal entities must be eligible for funding.
To be eligible for funding, applicants must be established in one of the following countries:

The Member States of the European Union, including their outermost regions.
The Overseas Countries and Territories (OCTs) linked to the Member States.
Countries associated to Horizon Europe.
The following low- and middle-income countries.
For more information, visit EC.