Deadline: 4-Mar-23
The Bureau of International Security-Nonproliferation has announced the applications for Strengthening Strategic Trade Controls in North Africa.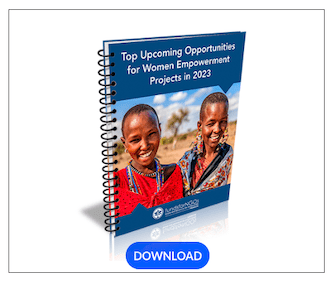 Strengthen STC systems in the North Africa region by ensuring that appropriate laws and regulations are in place to control the export, transit, transshipment, and re-export of proliferation sensitive items (e.g., dual-use), maintain end-user controls, controls on providing funds and related services, and establish and enforce appropriate penalties against violators.
Goals
Bureau Goal 3: Advance U.S. Strategic Interests and Protect Against Threats from the PRC and Russia

Bureau Objective 3.1: Counter the PRC's Military-Civil Fusion Strategy
Bureau Objective 3.3: Promote Global and Regional Stability to Advance U.S. Interests and Those of U.S. Allies and Partners

Bureau Goal 4: Prevent and Respond to Proliferation of WMD, Missiles, and Destabilizing Conventional Weapons and Technologies

Bureau Objective 4.1: Disrupt or Deter Proliferation by State or Non-State Actors that Threaten International Security
Bureau Objective 4.2: Strengthen Other States' Capabilities to Counter Proliferation
Funding Information
Award Ceiling: $888,889
Award Floor: $888,889
Eligibility Criteria
Eligibility for this NOFO is limited to educational and research institutions and U.S. not-for-profit/non-governmental organizations (NGOs) subject to section 501 (c) (3) of the U.S. tax code, foreign educational and research institutions, Domestic & Foreign For-Profit Organizations (must waive fee/profit), and foreign not-for-profits/NGOs and international NGOs and PIOs.
For more information, visit Grants.gov.