Deadline: 21-Apr-22
The European Commission (EC) is offering grants on Personalised Blueprint of Chronic Inflammation in Health-to-Disease Transition to determine the predisposition to disease and deliver timely and targeted prevention measures.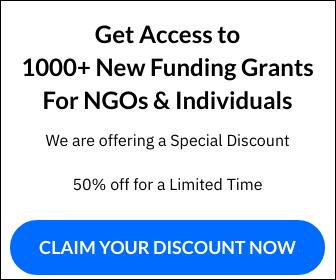 Proposals should be of multidisciplinary nature involving all relevant stakeholders and may cover several different stages in the continuum of the innovation path (from translational research to validation of the findings in human studies etc.), as relevant.
Proposals are expected to develop and implement data-driven, personalized approaches to identify the drivers of chronic inflammation that may determine the transition from health to pre-symptomatic and early stages of chronic diseases / disorders.
The topic does not exclude any diseases / disorders.
The human studies and human data used / generated should be compatible to an age range as representative as possible to the pre-disease phase and onset of the disease to be studied, in order to boost the fast translation of the research results into proof-of -concept studies.
Proposals should develop personalized diagnosis and / or prevention strategies linked to chronic systemic / local inflammation and assess the effects of different types of interventions and / or their combinations ie pharmacological, non-pharmacological, nutritional supplements, diet and life-style modifications, as relevant.
Sex and gender differences should be investigated, wherever relevant.
The proposals should address several of the following areas:
Integrate state-o

f-the-art knowledge and data from suitable human studies (ie medical / clinical, well-being, life-style etc.) to identify actionable factors linking chronic systemic and / or local inflammation to the health-to- disease transition.

Take stock of omics (ie genomics, metabolomics, nutrigenomics, microbiomics etc.), of dynamic measurements of the health and well-being status, and of data-driven analytical tools in order to identify biomarkers and other health indicators linked to the health- to-disease transition.

Understand at the systems-level the human biology and physiology underlying chronic inflammation in connection to the tissues / organ dysregulation, organ cross-talk and homeostasis breakdown triggering the health-to-disease transition, taking into account the person's genotype, phenotype, medical history , nutritional and well-being status, life-style and / or occupational / environmental / life stressors.

Develop and deploy robust sensors, devices and / or mobile apps and other innovative technologies to monitor dynamically the individual's health status and to identify objective indicators of chronic inflammation correlative to the health-to-disease transition.

Implement proof-of-concept human studies to assess the beneficial effect of diverse prevention and / or interventions strategies with the aim to demonstrate improved health outcomes.

Test suitable interventions with the aim to demonstrate the reduction and / or reversion of the pre-disease state linked to chronic systemi

c and / or local inflammation.
The check will normally be done for the coordinator if the requested grant amount is equal to or greater than EUR 500,000, except for:
public bodies (entity

s established as a public body under national law, including local, regional or national authorities) or international organizations;

and 

cases where the indivi

dual requested grant amount is not more than EUR 60,000 (lowvalue grant).
Proposals under this topic should aim for delivering results that are directed, tailored towards and contributing to several of the following expected outcomes:
Researchers an

d medical professionals understand the chronic inflammation factors triggering the health-to-disease transition and subsequently provide optimal counseling to citizens for improving their health.

Health care professionals have access to and employ objective health indicators of chronic inflammation for monitoring the health status, establishing personalized prevention measures and improving the health outcomes for citizens.

Health care professionals have the scientific evidence and understanding of health-to-disease transition to develop and use improved guidelines for personalized prevention strategies to tackle chronic diseases.

Citizens are better informed to actively manage their own health, have the tools to maintain their healthy status, improve their health and redu

ce their risk for developing chronic diseases.
To be eligible for funding, applicants must be established in one of the eligible countries, ie:
the Member

States of the European Union, including their outermost regions;

the Overseas Countries and Territories (OCTs) linked to the Member States;

eligible non-EU countries:

countries a

ssociated to Horizon Europe;

low- and mi

ddle-income countries.
For more information, visit https://bit.ly/3uNEZMR