Deadline: 23-Jan-23
The United States Agency for International Development (USAID) is seeking applications for a Cooperative Agreement from qualified local organizations to implement a program titled "Achieving and Sustaining HIV/TB Epidemic Control in the Limpopo Province."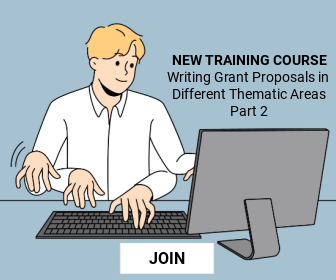 The goal of this Activity is to support long, healthy lives for the population of the Limpopo Province by achieving and sustaining HIV epidemic control.
The purpose of South Africa Limpopo Province Care and Treatment Activity 2023 -2028 is to achieve and sustain HIV epidemic control and support the elimination of TB through government-led and locally led solutions that enable access to equitable health care, accelerate the reach of comprehensive HIV, TB, and other infectious disease responses, and progressively transitions toward long-term ownership, sustainability, and self-reliance.
The Activity aims to
Close the gaps to HIV epidemic control;
Sustain health gains through strengthened, improved and resilient health systems;
Leverage community, civil society, and private sector partnerships. The Activity's period of performance is five years; the total estimated amount is approximately $65 million; and the implementation instrument proposed is a cooperative agreement.
The specific general areas of interventions under the Activity for the purposes of this IEE include:
Category 1: Non-biomedical interventions to improve prevention, diagnosis, and treatment of HIV, TB, and other infectious diseases. Intervention
Category 2: Biomedical interventions to improve prevention, diagnosis, and treatment of HIV, TB, and other infectious diseases. Intervention
Category 3: Support for improved health system infrastructure, planning, management, and/or policy development
Funding Information
Award Ceiling: $80,000,000
Award Floor: $80,000,000
Duration: The anticipated period of performance of the award made as a result of this Notice of Funding Opportunity is five (5) years subject to the availability of funds
The Activity MEL Plan must:
Include the following key elements: Theory of change, logic model, performance monitoring, beneficiaries feedback plan, evaluation plan, CLA approach, roles and responsibilities, schedule of MEL plan tasks (including planned assessments such as any routine supervision and monitoring visits, along with any data quality assessments that are planned for the upcoming implementation year) and schedule of reporting to USAID.
Benchmark implementation using existing program data at site, regional and, if applicable, national levels. This should assist in the development of quality improvement and quality assurance processes at site, regional and national levels.
If applicable, include required PEPFAR MER indicators specific to the Activity. Final required MER indicators will be finalized at the time of the award.
Include additional indicators that support measuring performance towards achieving expected outcomes under each objective and respective IRs, to include indicators to measure performance specific to addressing gender inequities and disparities and sustainability.
Periodic targets (e.g., monthly, quarterly, semi-annually, annually, end of Activity targets, as applicable) for each indicator.
Participate in quarterly activity reviews. This feeds into the PEPFAR Oversight Accountability Response Team (POART) and Country Operation Plan (COP) processes.
Conduct data quality assessments for a subset of key indicators, including, but not limited to the treatment cascade (e.g., MER indicators).
Geographic Focus
The geographic target area of the Activity is the Limpopo Province with tailored and targeted interventions and technical support at the Provincial level and the district level. The districts may change in alignment with USAID, PEPFAR and/or GoSA direction.
Eligibility Criteria
Eligibility under this Notice of Funding Opportunity (NOFO) is restricted to local entities. For purposes of consistency and reporting, the definition of "local entity" means an individual, a corporation, a nonprofit organization, or another body of persons that:

Is legally organized under the laws of South Africa;
Has as its principal place of business or operations in South Africa;
Is majority owned by individuals who are citizens or lawful permanent residents of South Africa; and
Is managed by a governing body the majority of who are citizens or lawful permanent residents of the country receiving assistance.

For purposes of this definition, 'majority owned' and 'managed by' include, without limitation, beneficiary interests and the power, either directly or indirectly, whether exercised or exercisable, to control the election, appointment, or tenure of the organization's managers or a majority of the organization's governing body by any means.
USAID welcomes applications from eligible organizations which have not previously received financial assistance from USAID. International or U.S. organizations are not eligible to submit an application for an award as a prime applicant under this Notice of Funding Opportunity (NOFO). However, US or international organizations may be proposed as sub-awardees under the applications. Faith-based organizations are eligible to apply for federal financial assistance on the same basis as any other organization and are subject to the protections and requirements of Federal law.
Applicants must have established financial management, monitoring and evaluation processes, internal control systems, and policies and procedures that comply with established U.S. Government standards, laws, and regulations. In accordance with ADS 303.3.9.1, the apparently successful applicant(s) may be subject to a responsibility determination assessment (Pre-award Survey) by the Agreement Officer (AO)
The Recipient must be a responsible entity. The Agreement Officer (AO) may determine a pre-award survey is required to conduct an examination that will determine whether the prospective recipient has the necessary organization, experience, accounting and operational controls, and technical skills – or ability to obtain them – in order to achieve the objectives of the Activity and comply with the terms and conditions of the award.
For more information, visit https://www.grants.gov/web/grants/view-opportunity.html?oppId=344187