Deadline: 29-Mar-23
The Department of Science and Technology (DST) is launching a India-EU Joint Call for Proposal.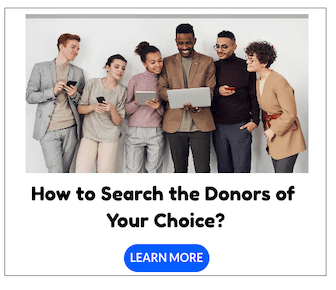 Funding Information
Grant-in-aid: 100% of the approved budget costs to the following two categories of organizations such as Government of India supported or recognised public or private academic institutions or research organisation / labs (maximum to ₹1.5 crore per project, regardless of number of Indian participating entities).
Participation Details
Participation of Indian Entity

Participation entity in Horizon Europe projects

Eligibility of Indian entities is defined by DST.
Since the Indian entity is not receiving funding from the EU under Horizon Europe, it is not required to sign the EU Grant Agreement. It will participate as "Associated Partner" and mentioned as such in Article 9.1 of the EC grant Agreement.
This means that the Indian entity is expected to contribute to the smooth implementation of the project as specified in the consortium agreement.

Participation of European Entity

Collaborative research & innovation projects carried out by consortia of organisations working together on specific research & innovation areas. A consortium must include at least 3 partner organisations from 3 different Member States or associated countries. At least one of the 3 partners must be from Member States.
European Union member states (EU27): Austria, Belgium, Bulgaria, Croatia, Republic of Cyprus, Czech, Republic, Denmark, Estonia, Finland, France, Germany, Greece, Hungary, Ireland, Italy, Latvia, Lithuania, Luxembourg, Malta, Netherlands, Poland, Portugal, Romania, Slovakia, Slovenia, Spain and Sweden.
Countries Associated with Horizon Europe: Albania, Armenia, Bosnia and Herzegovina, Faroe Islands, Georgia, Iceland, Israel, Kosovo, Moldova, Montenegro, Morocco, North Macedonia, Norway, Serbia, Tunisia, Turkey, United Kingdom and Ukraine.
In addition to these three partners, any legal entity from anywhere in the world can be included in the consortium. Please consult the Horizon Europe programme guide.
Eligibility Criteria
The participating entities/organisations from India have to be a legal entity as per Indian law (Indian applicants) and the European entities as per the Horizon Europe rules of participation.

Indian Entities Eligible to Participate

Central Government / State Government supported or recognized (Public or Private) academic and/or research institution(s);
National / State funded R&D Labs;
Government of India / State Government recognized Organizations, having research and innovation as one of the imperative mandates; R&D centres recognised as Scientific Industrial Research Organization (SIRO) by DSIR;
The scientific R&D performing Indian industry may participate voluntarily in this call with participating Indian industry investing its own resources or come in collaboration with research/academic organization, but by investing their own resources.

European Entities Eligible to Participate

Any legal entity is eligible to participate, provided that the conditions laid down in the Horizon Europe Regulation have been met, along with any other conditions laid down in the specific call topic.
For more information, visit DST.