Deadline: 31 August 2016
The INNO INDIGO Partnership Programme (IPP3) have launched an Indo-European Innovation Joint Call for Proposals on Bioeconomy 2016 with an aim to develop innovative technologies/products/services in the field of bioeconomy of high utilization, with a high market potential and of particular importance for Europe as well as for India.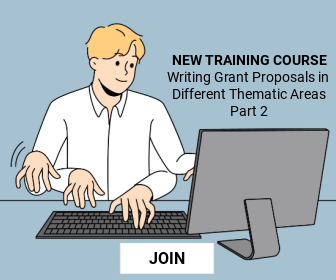 The aim of the INNO INDIGO Partnership Programme (IPP) is to support high quality research, development and innovation projects involving partners from Europe and India.
Thematic Area
Bioeconomy: Bioeconomy comprises those parts of the economy that use renewable biological resources from land and sea – such as crops, forests, fish, animals and micro-organisms – to produce food, materials and energy.
Participating Countries
India – Indian Department of Biotechnology (DBT)
India – Indian Department of Science and Technology (DST)
France – Bpifrance Financement (Bpifrance)
Germany – AIF Project GMBH
Norway – Research Council of Norway (RCN)
Spain – Centre for the Development of Industrial Technology (CDTI)
Funding Information and Duration
Depending on national regulations, the following items can be funded:
Research and innovation costs
Personnel costs
Management, organisational and subcontracting costs
Costs related to dissemination, intellectual property, demonstration, market search
Mobility
Within the framework of the IPP S&T Joint call for proposals, research projects with a maximum duration of 3 years will be funded.
Eligibility Criteria
Applications may be submitted by public and/or private entities which are eligible according to their respective national/regional regulations.
The participation of SMEs, industries and clusters is strongly recommended.
Consortia that wish to apply for funding of a research project within the above mentioned topics, have to consist of at least three partners: two from different European countries participating in the call, and one from India.
Partners from countries other than those participating in the IPP Innovation Call can join a consortium but have to secure their own funding.
How to Apply
The application procedure has one submission stage.
Proposals must be submitted electronically using the PT-Outline web tool given on the website.
All proposals must be in English and budgets have to be calculated in Euros.
Eligible Countries: India, France, Germany, Norway and Spain.
For more information, please visit Indo-European Innovation Joint Call for Proposals on Bioeconomy.