Deadline: 19-Dec-22
The United States Agency for International Development (USAID) is seeking applications for a cooperative agreement from qualified entities to implement the Innovation and Media Fund Activity.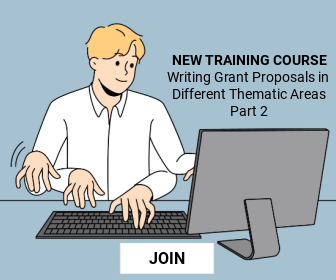 USAID/Serbia aims to support the establishment of an investment vehicle (the Fund) that will focus on financing innovative products and services in the media, information, and communications sectors in the West Balkans region.
USAID will provide a grant that will be invested by the Recipient, which will serve as a Fund Manager, General or Limited Partner in an investment vehicle (the Fund). The Fund will not be managed or controlled by USAID. USAID will not receive any income or profits from the grant and its investment in the Fund. USAID will not be acting as Limited Partner (LP) nor shareholder in the Fund.
To do so, USAID will issue Grant or Cooperative Agreement (in further text the grant) to support a Fund that will make investments in products and services that directly or indirectly increase citizens' ability to access information or increase critical thinking skills with a focus on, but not exclusively, to support:
small and medium-sized enterprises; new and existing companies that provide media, information and communications services;
industry stakeholders, including entrepreneurs, that develop supporting technological infrastructure and architecture, or increase innovation in the media, information and communications space for consumers and businesses; and
personal and organizational ability to safely and securely utilize digital technologies and platforms.
Funding Information
USAID intends to award one Cooperative Agreement pursuant to this notice of funding opportunity. Subject to funding availability and at the discretion of the Agency, USAID intends to provide approximately $8,000,000. This amount shall be inclusive of any operating cost that may be incurred by the Recipient in managing the fund. Potential additional USAID funding made available to further capitalize the Fund subject to the success of the Fund to address the purpose set above, and the availability of funding.
Eligibility Criteria
This funding opportunity is open to all entities
For more information, visit https://www.grants.gov/web/grants/view-opportunity.html?oppId=344355