Deadline: 21-Feb-23
The International Climate Initiative (IKI) is pleased to announce the Thematic Call 2022 to fund projects that pursue holistic approaches across multiple levels and, above all, demonstrate how to practically implement climate action, adaptation, and biodiversity conservation (including policy advice, capacity building, technological cooperation, investment, and local implementation in particular).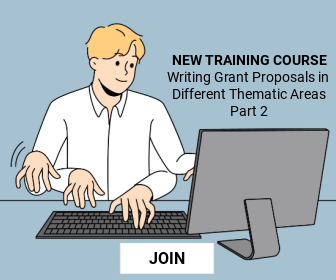 This Thematic Call addresses the present challenges in climate action, adaptation and biodiversity conservation that are currently arising in the context of international climate and biodiversity negotiations. For these challenges, the below mentioned thematic priorities with the respective objectives are defined.
Goals
The legal framework at the national and sub-national level in partner countries is designed to strengthen emission reduction, adaptation and biodiversity conservation as well as the implementation of this across sectors.
The governments of partner countries have conducted appropriate ambition raising of climate and biodiversity contributions in NDCs, NAPs, NBSAPs, and/or long-term strategies (LTSs).
The IKI makes medium-term contributions to both direct and indirect emission reductions in partner countries.
People affected by climate change in IKI partner countries are supported in their adaptation to the impacts of climate change.
Ecosystems in IKI partner countries, including coasts and marine areas, are subject to improved conservation practices and sustainable use.
The IKI leverages its invested funds to finance climate and biodiversity measures from the public and private sector.
Thematic Priorities
The following thematic priorities are available:
Net Zero by 2050 without fossil fuels: The role of gas in the decarbonisation of the energy sector
Divestment strategies and other innovative approaches to redirect private and public cash flows into climate-friendly alternatives
Agri-photovoltaics – promotion of photovoltaic expansion on agricultural land
Climate-friendly continued use and re-use of former power plant sites
NDC implementation through sector coupling
Climate-neutral regional development through environmentally sound raw material extraction and processing in the countries of the SADC region
Protecting freshwater resources for increased climate resilience in the Pacific Islands
Deforestation-free supply chains of agricultural commodities
Effective biodiversity and climate action through the promotion of sustainable public incentive systems
Prevention and reduction of the negative impacts of invasive alien species on island ecosystems and their services
Strategic communication and the raising of the awareness of the importance of biodiversity
Strengthening the resilience of Pacific island states to climate-related loss and damage
Funding Information
Duration of the grant: The maximum duration of funding is eight years. A minimum duration is not specified.
Amount of the grant: The funding volume provided by the IKI is 10 million to a maximum of 20 million EUR per project. The specifications on the funding volumes defined in the thematic priorities apply.
Eligibility Criteria
The following institutions are welcome to apply:
Non-governmental organisations,
universities and research institutions,
international intergovernmental organisations and institutions (such as development banks),
organisations and programmes of the United Nations, as well as
commercial enterprises.
Governments in the partner countries are not eligible to apply for IKI funding.
For more information, visit https://www.international-climate-initiative.com/en/find-funding/thematic-call/thematic-call-2022/