Deadline: 12 September 2019
Application has been launched for the IsDB- TWAS grants for research inviting researchers to develop collaboration between researchers of IsDB members countries.
The IsDB- TWAS grants for research collaboration in sustainability sciences programme is fully funded by IsDB, aiming to promote and support research on key challenges related to the United Nations Sustainable Development Goals (SDGs).
Grant provided will enable the collaboration groups to purchase the research equipment and strengthen the facilities they need to enhance their partnership and productivity and to support the mobility of young scientists between the participating institutions for training purposes.
The Programme in sustainability sciences will be awarded those projects, which demonstrate the best potential for transformative research and most likely to yield a concrete impact on society.
Funding Information
The grant amounts to a maximum of USD 50,000 per group ­­– USD 100,000 total per grant.It is normally provided for a period of 24 months.
Research Areas
The Research Grants programme provides support for research projects in the following fields:
Sustainable Agriculture;
Education for Sustainable Development;
Energy;
Sustainable cities;
Responsible growth;
Waste management;
Population growth;
Green chemistry;
Biodiversity;
Plastic pollution and Micro-plastics;
Water and hygiene.
Eligibility Criteria
Qualified researchers from 57 IsDB countries working in the fields of sustainability science are invited to form a joint research collaboration consisting of two groups from different countries working on a common problem.
Each Principle Investigator (PI) must be a national of an IsDB member country and hold a PhD with good research experience and lead each research group. (Note: The PI will be responsible for the coordination of the research, submission of requested documentation and reporting of the expenses. All TWAS correspondence will be with each PI).
One PI MUST be from an IsDB Least Developed Member Country (listed in green below) and the other from any of the eligible IsDB member countries.
Each member of the group should operate in a university or research institution in one of the IsDB member countries and should be represented in the proposal by a PI. No age limit is applied to the applicant.
Applications from women scientists are especially encouraged.
Individual young scientists or leaders of research units currently holding a TWAS Research Grant in the Basic Sciences are not eligible.
How to Apply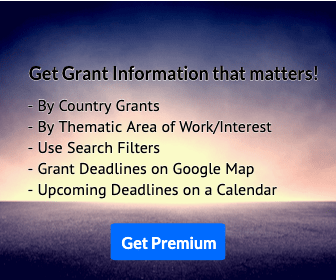 Applicants can apply online via given website.
For more information please visit https://twas.org/opportunity/isdb-twas-research-grant