Deadline: 31 August 2018
The Jana Robeyst Trust Fund (JRTF) is seeking applications for its "Small Conservation Grants" to provide financial resources for non-profit organizations to carry out vital field conservation and research work in Africa.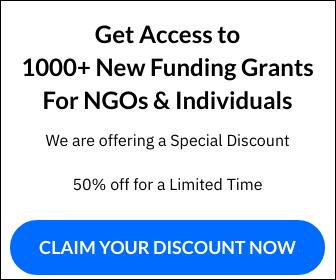 The JRTF aims to provide relatively small levels of funding for ongoing projects or pilot programmes with a clear conservation value.
Funding Information
Small grants will be awarded up to a maximum of 1,500 euro.
Eligibility Criteria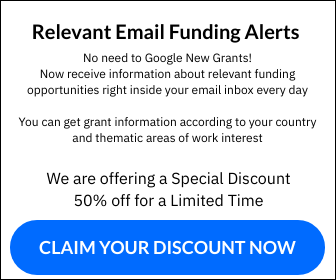 This funding program is open to individuals or organizations for projects in Sub-Saharan Africa. They accept projects related to the conservation of mammals and especially (forest) elephants.
Applicants can be based anywhere in the world.
Both successful and unsuccessful applicants are welcome to apply again 12 months after the submission.
Eligible project will have a clear conservation value and be based in a country in sub-Saharan Africa.
Preference will go to projects in relation with elephants. Education projects will also be considered.
How to Apply
Interested applicants should submit the grant form in English or French. Additional information may be provided in separate attachments.
The grant form fully completed
CV with the contact details of two references (if one letter of reference is send with the application, the referees will not be contacted, the referees need to have professional email addresses).
The application must be send through a professional email address (not Yahoo, Gmail, Hotmail, etc.). If not possible, please send a proof of affiliation with a university, research institution or non-profit organization.
Applications should be send in word format to the email address provided in the contact details with the mention "Grant Application chosen deadline their name".
Eligible Countries: Angola, Benin, Botswana, Burkina Faso, Burundi, Cameroon, Cape Verde, Central African Republic, Chad, Comoros, Congo DR,  Congo-Brazzaville, Cote d Ivoire (Ivory Coast), Djibouti, Equatorial Guinea, Eritrea, Ethiopia, Gabon, Gambia, Ghana, Guinea, Guinea-Bissau, Kenya, Lesotho, Liberia, Madagascar, Malawi, Mali, Mauritania, Mauritius, Mozambique, Namibia, Niger, Nigeria, Reunion, Rwanda, Sao Tome and Principe, Senegal, Seychelles, Sierra Leone, Somalia, South Africa, Sudan, Swaziland, Tanzania, Togo, Uganda, Western Sahara, Zambia, Zimbabwe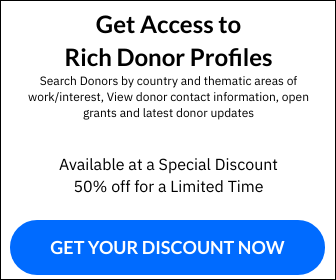 For more information, please visit Jana Robeyst Trust Fund.