Deadline: 28 February 2017
Applications are open for "KATANA Projects- Emerging industries as key enablers for the adoption of advanced technologies in the agrifood sector" to support European SMEs in the agrifood value chain to simultaneously access knowledge, technology, capital and markets in order to respond to the global competitive environment.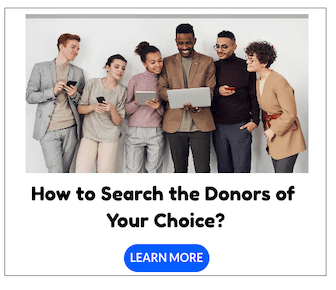 KATANA aims to provide this access to companies by leveraging upon the multiplier potential of cross-border/crosssectoral collaboration and the systemic approach which homogenizes services towards the overall aim to place new products/ services in the market.
Focus Areas
KATANA project is focused on three specific topics:
Precision Agriculture for sustainable farming
Mobile Services in Accessing Agrifood Markets
Functional Foods for personalized nutrition
Funding Information
Supported by the European Union (EU), KATANA will give selected SMEs, Start-ups and natural persons access to a total grant of 200,000€ in the 1st project stage.
100 selected KATANA beneficiaries will receive vouchers for traveling allowing them to attend regional matchmaking workshops.
The value of each voucher will be 2,000 €.
Eligibility Criteria
The accepted applicants for KATANA Open Call 1 – Call for teams have to be:
Natural persons and companies that comply with the Commission Recommendation for Small and Medium-sized Enterprises (SMEs) 2003/361/EC1
Located in Eligible countries
How to Apply
Applications must be submitted online via given website.
Eligible Countries
European Union countries: Austria, Belgium, Bulgaria, Croatia, Cyprus, Denmark, Estonia, Finland, France, Germany, Greece, Hungary, Ireland, Italy, Latvia, Lithuania, Luxembourg, Malta, Netherlands, Poland, Portugal, Czech Republic, Romania, Slovakia, Slovenia, Spain, Sweden, United Kingdom.
The Overseas Countries and Territories (OCT) linked to the Member States: Anguilla, Aruba, Bermuda, Bonaire, British Indian Ocean Territory, British Virgin Islands, Cayman Islands, Curaçao, Falkland Islands, French Polynesia, French Southern and Antarctic Territories, Greenland, Montserrat, New Caledonia, Pitcairn Islands, Saba, Saint Barthélémy, Saint Helena, Saint Pierre and Miquelon, Saint Eustatius, Saint Maarten, South Georgia and the South Sandwich Islands, Turks and Caicos Islands, Wallis and Futuna.
H2020 Associated countries: Iceland, Norway, Albania, Bosnia and Herzegovina, the former Yugoslav Republic of Macedonia, Montenegro, Serbia, Turkey, Israel, Moldova, Faroe Islands, Ukraine, Tunisia, Georgia.
For more information, please visit Katana Project.