Deadline: 24 May 2016
Kenya Community Development Foundation (KCDF) is currently seeking proposals for  Local Fundraising Capacity Building Facility (Pamoja4Change Facility), a competitive grant scheme for capacity building of Kenyan community based organizations and other qualified civil society organizations for successful local fundraising and resources mobilization.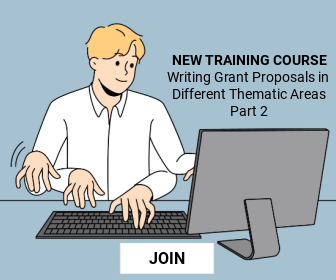 The local partners propose their own local development projects and fundraise for 50% of their project budget locally. Focus is directed at local community projects that demonstrate financial and resources participation by the local community as well as potential for long term impact on the target groups – sustainable development.
Projects must be completed within a minimum of 12 and a maximum of 24 months after signing of the grant agreement for support with KCDF.
Thematic Areas
KCDF supports the communities through carefully designed programmes under the following key thematic areas:
Funds Available
KCDF contributions will be 50% of the above grant amounts i.e. shall range from a minimum of Kshs 400,000 to a maximum of Kshs 1,000,000 (exclusive your equal contribution).
Eligibility Criteria
All qualified organizations in Kenya are eligible to apply.
KCDF is seeking to partner with organisations that:

Are legally and locally registered with relevant authorities and demonstrate mature and good governance and accountable leadership.
Demonstrate a good understanding of the local context and need.
Demonstrate that the proposed idea is in line with government policy.
Show that local people have been consulted and will be involved in the work.
Have a balanced approach, addressing not only immediate needs but also people's rights to services.
Demonstrate they are not working in isolation but are collaborating with other organisations and engaging with relevant government departments.
Help to build the skills, confidence and capacity of local people and or organisations.
Offer some useful lessons for future interventions, and show how the applicant will gather information and learn from it.
Have the capacity to carry out very simple and effective local fundraising initiatives for their budget contribution (50% of the total budget). This is a significant requirement for all projects approved.
Must be grassroots organizations with some history/ experience in the implementation of projects particularly those benefiting children.
KCDF SHALL NOT award grants to support the following or components of the following:
Political processes
Individuals
Participation in international conferences
How to Apply
The applications must be typed, in English (or in exceptional cases Kiswahili) on the standard application form to be downloaded from the website
The grant application form are to be filled out and submitted via email.
For more information, please visit KCDF.