Deadline: 15-May-23
The Leeds Building Society Foundation is seeking applications for its Grant Program to support those in need of a safe and secure home.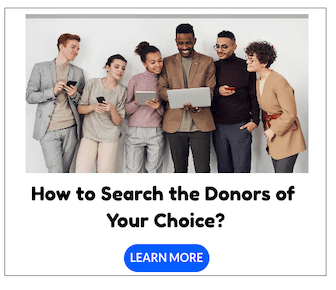 Since 1999, the Foundation has donated more than £2 million to 3,000 local projects and good causes across the UK. Previously the Foundation provided support to those who were disadvantaged or in vulnerable circumstances. As of July 2022, the Foundation is now focusing on providing support to those in need of a safe and secure home. The Foundation receives funding from Leeds Building Society and from members' donations via the 'Your Interest in Theirs scheme'.
Themes
They want to provide UK registered charities with grants to support this new purpose, and they're looking to fund projects that fit within the following criteria themes:

Sustainability – projects that help with fuel poverty, energy efficiency or environmental impact. For example, helping vulnerable households to save money, stay warm and well through energy efficiency home improvements.
Health – projects that help people with heath needs with housing, adaptations or advice, such as handyperson services.
Financial stress – projects that give people tools to reduce money worries, help with bills or debt stress. For example, debt advice services.
Accessibility – projects that reduce loneliness, provide supported living services or adapt homes to make them safer for those with accessibility needs, such as accessible housing or befriending schemes.
Education and advice – projects that support money management, provide advice services and signpost those in need to relevant support. For example, housing advice services.
Security and refuge – projects that support emergency accommodation or make people feel safer where they live. For example, accommodation for people experiencing domestic abuse. Over the next four years, they're looking to award over £1 million to causes that support their purpose through their grant giving.
Types of Grants
The grants provide funding to projects that support those in need of a safe and secure home.
Small Grants

Applicants can apply for a minimum grant of £250 and a maximum grant of £1,000.

Large Grants

Applicants for large grants can apply for a minimum of £25,000 to a maximum of £100,000. This grant can be a one year grant or split across two or three years.
They'll only accept large grant applications from UK registered charities. There are no restrictions on turnover for their large grants.
What They'll Fund?
Small Grants

They'll fund:

UK registered charities with a turnover of less than £1 million
Applications for capital expenditure (purchase of items/equipment)
Funding requests from organisations or projects based in the UK

Large Grants

They'll fund:
UK registered charities

Applications for grants between £25,000 to £100,000 across one, two or three years
Funding requests for organisations based in or delivering projects in Yorkshire or the North East of England
Running costs (rent, utility bills, insurance etc.)
Staff and volunteer costs (including full-time and part time staff and project delivery staff.) All staff must be paid at least the Real Living Wage, set by the Living Wage Foundation
Project costs
Capital costs
They won't Fund
Religious, military or political projects
Charities or projects based outside of the UK
Individuals (including sponsorship)
Animal welfare projects
Local Scouts, Brownies or Girlguiding groups
Medical research
Retrospective costs (reimbursement for costs already incurred)
Charities and projects that don't align with their purpose of supporting people in need of a safe and secure home
Eligibility Criteria
Organisations based in or delivering projects in Yorkshire and/or the North East of England.
For their large grants, they're taking a location-based approach to support communities close to their head office (Leeds) and contact centre (Newcastle).
They're open to applications that support the following areas: Darlington, Durham, Gateshead, Hartlepool, Middlesbrough, Newcastle-upon-Tyne, Northumberland, North Tyneside, Redcar and Cleveland, South Tyneside, Stockton-on-Tees, Sunderland, Barnsley, Bradford, Calderdale, Doncaster, East Riding of Yorkshire, Hull, Kirklees, Leeds, North Yorkshire, Rotherham, Sheffield, Wakefield and York.
They'll accept your application if your head office is based elsewhere in the UK as long as the service or project you're seeking funding for is delivered in Yorkshire or the North East of England.
Potential for colleague volunteering.

They welcome applications that provide opportunities for Leeds Building Society's colleagues to volunteer. Every colleague at Leeds Building Society has 14 volunteering hours to use every year. The majority of their colleagues are based in Yorkshire and the North East and they'd welcome any volunteering opportunities your organisation may have.
For more information, visit Leeds Building Society Foundation.