Deadline: 31-Oct-22
The Leeds Community Foundation is inviting applications for its Micro Grants programme to support small community groups in Leeds to improve the lives of the people in their communities through volunteer-led activities that make a positive difference.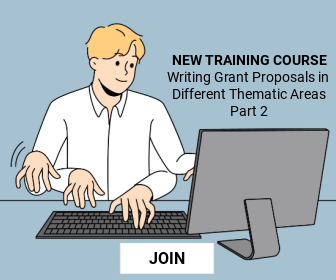 Micro Grants are for relatively newly established constituted groups who have been running for less than 5 years.  Being constituted means that your group has a formal document explaining the purpose of your group and how it is organised.  Groups applying for a Micro Grant may already be a registered charity or charitable company or may have ambition to register in the near future.
Micro Grants aim to provide an accessible funding progression route for emerging community groups, supporting new and small community projects to develop from an initial idea into a more sustainable plan.
Funding Information
Micro Grants between £500 and £2500 will be awarded to formally constituted groups.
What can the Fund support? 
The Foundation can fund a wide range of items including volunteer expenses, publicity costs, equipment, room hire, materials for activities, etc.  A contribution to tutor or sessional worker fees can be considered when there is a clear need to bring additional expertise to an activity. The grants can be used to extend current activities or to introduce new ones.
You will know best what is needed in your community and the foundation welcomes applications to support different members of the community including children and young people, families, older people, members of the LGBT+ community, refugees and asylum seekers, communities experiencing racial inequity and disabled people.
Types of activities that can be funded
The Foundation has different funding themes and are keen to fund projects that support these areas in innovative ways.  Below are the funding themes with linked examples of activities the foundation would consider:
Health and Wellness 

Activities to address physical and mental health such as local support groups enabling exercise like walking groups, or activities that increase awareness of mental health.  Activities could also address isolation and loneliness in communities.

Enriching Experiences

Activities that bring joy, creativity and expression to life such as gardening, sports, language or dance sessions. Projects might also focus on environmental conservation, such as litter picking or community vegetable gardens.

Safe and friendly Communities  

Projects that play a part in addressing issues such as anti-social behaviour, housing support or help community integration such as activities that help people feel safe in their community or groups that bring together and create understanding of different cultures in the same community.

Learning and Skill Building

Activities and projects that encourage learning and could for example support people in gaining life skills and employability skills or tackle disadvantages and barriers to learning.
Importantly, all activities should bring people in the community together for positive change and action.
Eligibility Criteria
These Grants are for formally constituted groups less than 5 years old, with income below £20,000 in the past 12 months and whose income for the current year will not go above £25,000 on receipt of this grant. Applicants will be on a journey towards becoming sustainable, and have an ambition to register as a charity or charitable company.
Previous constituted recipients of a Micro Grant will not be considered for another.  In your application you must attach your constitution, a list of the names of the people on your management committee and a set of your most recent accounts or basic income and expenditure sheet. You must have at least 3 independent, unrelated people on your management committee.
To be considered for funding your activity needs to:

Be community led i.e. local people are involved and support the idea.
Make good use of local resources such as volunteers or community spaces.
Be open to different people from the community and have a clear community benefit.
Be based in Leeds and benefit residents of Leeds.
Evidence consideration of safeguarding if working with children and/ or vulnerable adults.  Funding can be used to cover the cost of mandatory DBS checks for people working with these groups.

Please note that Grants to individuals are no longer available through this programme.
For more information, visit https://www.leedscf.org.uk/grants/the-leeds-fund-micro-grants/