Deadline: 30-Jan-23
Are you working to advance reproductive justice in Africa through research, capacity enhancement or litigation? If yes, then Afya na Haki Institute (Ahaki) is pleased to announce the start of the first African fund supporting SRHR litigation in Africa under its programme on Litigating Reproductive Justice in Africa (LIRA).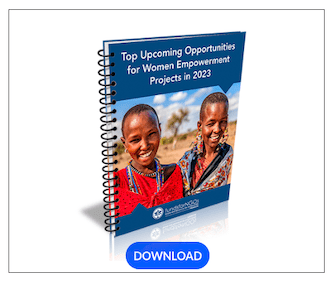 Afya na Haki Institute (Ahaki) is an African institute that generates knowledge and builds advocacy capacities in health, human rights and Sexual Reproductive Health and Rights (SRHR). Ahaki uses Africentric approaches within a national, regional, Pan-African and global context to achieve its aims.
The LIRA Programme is aimed at establishing, strengthening and sustaining a regional network advancing reproductive justice litigation to ensure access to SRHR in Africa. The goal of the LIRA programme is to create an environment where Africa embraces reproductive justice through progressive, evidence based and collaborative litigation for access to SRHR.
Interventions
The LIRA programme will support projects focusing on one or more of the following interventions:
Research, documentation and dissemination of positive African narratives on litigating access to SRHR;
Capacity enhancement for African organizations towards litigating access to SRHR;
Identifying, supporting and sustaining a network of African experts and individuals advancing reproductive justice;
Undertaking and supporting strategic and public interest litigations at domestic, sub-regional and regional level, to advance access to SRHR including SRHR criminal defenses.
Funding Information
The range of the award amount will be between $3000 and $30,000 per project and the project period must be completed within twelve (12) months.
Eligibility Criteria
The call is open to indigenous African organizations based in Kenya, Malawi, Nigeria, Senegal, Uganda and Zimbabwe. The activities of the proposed projects should contribute to the achievement of at least one of the LIRA programme interventions. Over and above the fund will provide training opportunities, exchange learning in training, cross learning.
Selection Criteria
The selection of successful proposals will be guided by the following:
Relevance and impact: Proposals should demonstrate relevance and value added to the LIRA programme interventions.
Innovation: Novel and creative ideas and approaches to litigating reproductive justice in Africa and how these contribute to the advancement of access to SRHR at the domestic , sub-regional and or the regional levels.
Value for money: Proposals should highlight reasonable value for money in terms of the ratio between the total budget and the expected outputs.
Implementation capacity: Proposals should demonstrate the capacity of the institution to manage and implement the project.
For more information, visit Ahaki.