Deadline: 2-Dec-22
Love Where You Live (LWYL) is seeking applications for its Health and Wellbeing Black African and Caribbean communities Grants to provide funding for community projects that are concerned with the health and wellbeing of these specific communities.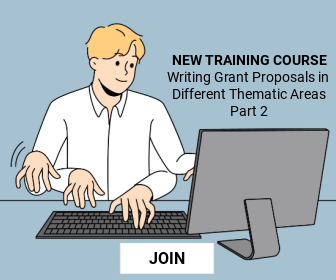 Aims
Love Where You Live Health and Wellbeing for Black African and Black Caribbean Heritage aims to:

Gain an understanding of the experiences of Black African and Black Caribbean heritage communities and how they feel this affects their health
Have an improved understanding of some of the key health risks to Black African and Black Caribbean heritage communities
Increased awareness of how to support Black African and Black Caribbean heritage communities' access to health services
Increased engagement with health services, and increased feelings of support by health services.
Themes
Projects should fit one of five key themes:

Tackling COVID-19 in Black African and/or Black Caribbean communities. Projects that aim to reduce COVID-19 e.g. educational workshops or health conference.
Improving uptake of vaccinations and child immunisations for Black African and Black Caribbean communities.
Engagement on health issues affecting those with Black African or Black Caribbean heritage. Discussions around specific illnesses prevalent in these communities e.g. diabetes or sickle cell anemia.
Exploring and tackling health issues for those with Black African and/or Black Caribbean race and ethnicity. Research and solutions in regards health and wellbeing for these specific communities.
Delivering health and wellbeing services to BME communities. Training and development of organisations working with these communities from a health and wellbeing perspective.
Funding Information
Each applicant can apply for a grant of up to £1000 for his or her chosen project. Projects costing more must be match-funded.
What can you use the grant for?
The project should be a one-off activity (unless your project is concerned with social isolation or capacity building) with a clear beginning and end.
The activity must be open to everyone in the specified local area.
They will fund:

Project equipment and materials
Food and refreshments
Promotional materials
They won't fund:
Alcohol
Payment to members of the management committee
A group's on-going running costs
Salary costs for any paid staff
Borough-wide projects
Retrospective costs incurred before you received a decision from us.
Eligibility Criteria
Brent residents
Community and voluntary organisations
Schools
Who have an idea to improve the environment, tackle social isolation or help to build better community relations.
In addition, applicants need to:

Be over the age of 16 (if under 18, permission needs to be given from an appropriate adult)
The project must be in Brent.
For more information, visit https://www.brent.gov.uk/neighbourhoods-and-communities/community-funding-and-support/love-where-you-live-health-and-wellbeing-grant