Deadline: 3-Apr-23
The Mississauga Arts Council (MAC) is inviting local artists to apply for the 2023 MicroGrants for artists across multiple disciplines.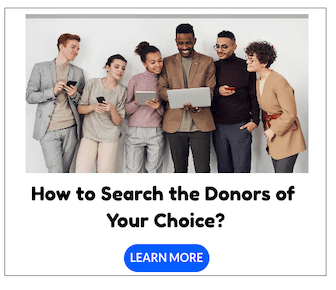 MAC's Matchmaker MicroGrants are designed to help Mississauga artists start or complete a project or to invest in their professional development. Artists can receive matching funds for money raised by sponsorship, investment, and in-kind contributions by the artists themselves.
MAC's engaging MicroGrant Program provides funding to new artist-led projects. These MicroGrants target areas of interest or need within the local arts sector, and often encourage collaboration across artistic practices.
Funding Streams
MAC is offering seven (7) MicroGrant Funding Streams:
Theatre in the Park MicroGrant (up to $7,000)
ArtsCare Program Development MicroGrant (up to $5,000)
Dance on Film MicroGrant (up to $5000)
Visual Art Exhibition Curation MicroGrant (up to $5,000)
Community Activation MicroGrant (up to $4,000)
Music Showcase Event Production MicroGrant (up to $4,000)
Matchmaker MicroGrants (50% of your budget to a maximum of $2,500)
Geography: Applicants must be a Mississauga-based individual artist or unregistered group/collective. All projects must take place in or have the majority of the work completed in Mississauga. This is non-negotiable.
Project Eligibility 
Projects must be focused on arts and culture in Mississauga and follow the guidelines listed in each funding stream.
Projects that have previously received funding through any of MAC's MicroGrant or Matchmaker MicroGrant Funding Streams are not eligible to receive additional funding.
Evaluation Criteria
MAC MicroGrant and Matchmaker MicroGrant applications will be evaluated by an independent jury composed of artists and/or arts industry professionals in Mississauga. To ensure consistency and fairness, each peer assessment jury uses the same scoring criteria and a non-voting member of MAC will audit each jury session to ensure a fair and transparent process. The decision of the jury is final and confidential.
The peer assessment committee will evaluate applications based on the following elements:

Impact & Innovation of proposed project
Qualifications and Experience of Applicant to undertake the proposed project
Artist Development
Connection to the Community
Attainable Project Schedule & Work Plan
Realistic Budget

Successful MicroGrant applications will:

Be an intriguing, valuable or impactful project
Demonstrate a commitment to supporting the Mississauga Arts community
Provide a free public experience (digital or live performance/event/exhibit) for Mississauga residents
Contribute to the positive career development of the artists involved
Include a feasible schedule, budget, and project details
For more information, visit Mississauga Arts Council.