Deadline: 1-Mar-22
Movetia has announced the Mobility Projects for Youth Workers Program for Networking and exchanges between qualified youth workers from different countries are aimed at supporting the development of quality in youth work in Switzerland.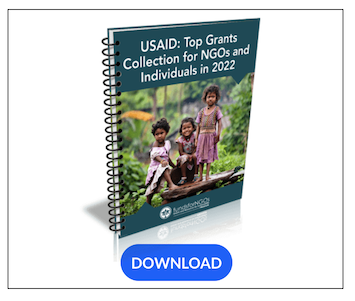 Youth work is participatory, inclusive and easily accessible. It comprises out-of-school non-formal and informal learning activities that are geared to the young people's needs. The young people participate voluntarily in these youth work activities.
What are mobility projects for youth workers?
In cooperation with partners from other countries, organisations and people actively involved in the youth work sphere organise international seminars or networking opportunities for youth workers. The purpose of these is to develop the quality of youth work. This project format is addressed exclusively at qualified and/or experienced persons supporting young people as youth workers.
Possible forms of projects are:
Training courses improve the skills of youth workers and contribute to the development of quality in youth work.
Contact seminars enable the participating youth workers to find partners for transnational projects and to develop new project ideas without obligation.
Seminars offer the participants, on the basis of theoretical contributions, a platform for discussions on topics that are important to youth work.
Study visits give the participants the opportunity to gain an insight into a particular topic in youth work through an organised programme of studies. Various projects and organisations are visited in the process.
Job shadowing and sitting in on lectures/classes offer the possibility, through a short period of time spent with a partner organisation in other country, of gaining an insight into the working methods and environment of the organisation visited.
How are mobility project for youth workers funded by Movetia?
Travel allowance: CHF 400.– per person for interntational travel, CHF 50.– per person for domesic travel.
Organisational support: CHF 89.– per day and person.
Support in the case of the participation of people with special needs : 100% of the costs actually eligible for funding
Exceptional costs (Visa and visa related costs, residence permits, vaccinations, medical certifications): 100% of the costs actually eligible for funding.
Eligible Countries
Within the framework of Youth in Action, cooperation is possible with partner organisations from the following countries:
Programme countries: Austria, Belgium, Bulgaria, Croatia, Cyprus, Czech Republic, Denmark, Estonia, Finland, France, Germany, Greece, Hungary, Iceland, Ireland, Italy, Latvia, Liechtenstein, Lithuania, Luxembourg, Northern Macedonia, Malta, Netherlands, Norway, Poland, Portugal, Romania, Serbia, Slovak Republic, Slovenia, Spain, Sweden, Turkey, United Kingdom.
Eligibility Criteria
Participants: The participants must have their domicile in the country of one of the participating organisations. Altogether, a maximum of 50 people (including leader and moderator) can take part in a project.
Duration: The duration is at least 2 days, maximum 2 months (not including travel days). The total duration of the project, including preparation and follow-up evaluation is 3 to 24 months.
Location: The mobility project for youth workers must take place in Switzerland (Incoming project) or in the country of one of the participating organisations (Outgoing project).
What organisations can submit projects?
charitable organisations, non-governmental organisations (NGOs)
public-sector bodies at local, regional or national level
an informal group of young people aged between 13 and 30
social enterprises
umbrella organisations, regional associations
companies active in the Corporate Social Responsibility sector
European youth NGOs
The applicant organisation must be based in Switzerland. Partner organisations may come from both a programme country and a neighbouring partner country.
At least two organisations from different countries must take part.
For more information, visit https://www.movetia.ch/en/programmes/europe/swiss-programme-for-erasmus/youth-in-action/mobility-youth-work