Deadline: 1-Feb-22
The Motorola Solutions Foundation is accepting applications for its Annual Grant Program with an aim to partner with organizations that are creating safer cities and thriving communities, and prioritizes underrepresented and/or underserved populations, including people of color and women.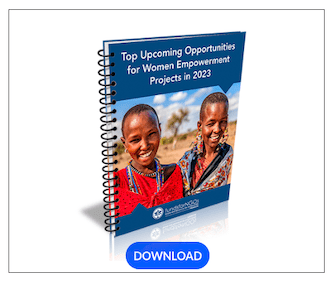 Priorities
Reach people of color, women and other underrepresented and/or underserved populations within their focus areas
Leverage robust partnerships with other nonprofit organizations and institutions
Support organizations that exhibit strong financial health
Support organizations with data-driven evaluation methods, including quantifiable metrics
Focus Areas
Technology and engineering education

Engage students in innovative, hands-on technology and engineering activities, such as design, coding and robotics
Provide vocational skills, scholarships, certifications and workforce placement opportunities in engineering, information technology and data science
Equip teachers with the skills and training necessary to enhance instruction in technology and engineering
Prioritize school-aged students ages 8-18, college/university students and young adults

First responder programming

Provide leadership development and training opportunities for underrepresented first responders, including people of color and women
Provide mental wellness and stress management trainings for first responders and their families
Provide wellness and scholarship support to families of fallen first responders
Prepare youth and young adults for careers in public safety through outreach, scholarship and educational programs
Offer safety preparedness and response training to schools, adults, students and first responders
Lead safety and disaster preparedness trainings for the public

Blended first responder programming and technology/engineering education programs
Funding Information
Amount: $50,000
Locations
With employees located around the globe, Motorola Solutions seeks to benefit the communities where it operates, and the Motorola Solutions Foundation prioritizes programs in these communities as well. The Foundation also prioritizes giving to universities from which Motorola Solutions recruits.
Evaluation Requirements
Like you, the Foundation is steadfast in driving positive change. They do so by working closely with their grant partners to measure everything they do, ensuring they remain focused on the right objectives and delivering impact outcomes aligned with their purpose. As such, they prioritize support for partners that are able to demonstrate how their program provides measurable change through impact reporting.
For more information, visit https://www.motorolasolutions.com/en_us/about/company-overview/corporate-responsibility/motorola-solutions-foundation/annual-grants.html