Deadline: 1-Mar-22
Movetia is currently inviting applications for the European Voluntary Service (EVS) Programme for young people (adolescents or young adults) to do a voluntary service stint from between two weeks and twelve months, which is of public benefit and gives participants a personal learning experience.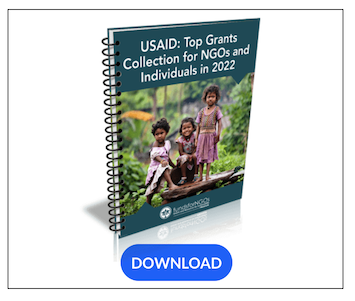 Young people who do European Voluntary Service live in another country for a period and work there, individually or in groups, in a non-profit-making project of benefit to the public. In this way, they gain valuable experience abroad and can further their personal development on many levels. The receiving organisations are given active support. Both sides benefit from the intercultural exchange.
The possible fields of activity for an EVS are very varied: cultural, social and health sphere, child, youth and community work, environmental protection, etc. The tasks of the volunteers should reflect their interests and their profile as far as possible. Working hours are between 30 and 38 hours a week. Voluntary service must not, under any circumstances, replace a paid job. An EVS is not a traineeship. Rather, its purpose is to help young adults to develop and flourish. The EVS is open to everyone and no professional or vocational knowledge or particular training are required.
During the EVS, the volunteers take part in Support Seminars organised by Movetia. The purpose of these is to reflect on the experiences and to support the volunteers in their learning process.
How are EVS funded by Movetia?
Travel allowance: CHF 400.– per person
Organisational support: EVS in Switzerland : standard monthly allowance of CHF 769.
Costs of stay (pocket money): EVS in Switzerland : standard monthly allowance of CHF 162.
Support in the case of participation by people with special needs : 100% of the costs actually eligible for funding
Exceptional costs (Visa and visa related costs, residence permits, vaccinations, medical certifications): 100% of the costs actually eligible for funding.
Grant for linguistic preparation: CHF 186.– per person (only if needed).
With which countries is cooperation possible?
Within the framework of Youth in Action, cooperation is possible with partner organisations from the following countries:
Programme countries: Austria, Belgium, Bulgaria, Croatia, Cyprus, Czech Republic, Denmark, Estonia, Finland, France, Germany, Greece, Hungary, Iceland, Ireland, Italy, Latvia, Liechtenstein, Lithuania, Luxembourg, Northern Macedonia, Malta, Netherlands, Norway, Poland, Portugal, Romania, Serbia, Slovak Republic, Slovenia, Spain, Sweden, Turkey, United Kingdom.
Eligibility Criteria
Participants: Young people aged between 17 and 30 can take part provided they are resident in one of the participating countries. In general, each person can take part in an EVS only once. However, in the case of short EVS stints, it may be possible to take part again. A maximum of 30 volunteers can take part per project.
Duration: 2-12 months; in the case of group EVSs (at least 10 volunteers) or EVSs with the participation of young people with special needs: at least 2 weeks. The total project duration including preparation and follow-up evaluation is 3 to 24 months.
Location: The EVS must take place in Switzerland (incoming project) or in the country of one of the participating organisations (outgoing project).
Advanced planning visit: In justified cases, a planning visit can be held before the actual EVS. This should last no more than 2 days (not including travel days). Per organisation, one person may take part or two people, if one of them is an EVS volunteer.
What organisations can submit projects?
charitable organisations, non-governmental organisations (NGOs)
public-sector bodies at local, regional or national level
an informal group of young people aged between 13 and 30
social enterprises
umbrella organisations, regional associations
companies active in the Corporate Social Responsibility sector
European youth NGOs
The applicant organisation must be based in Switzerland. Partner organisations may come from both a programme country and a neighbouring partner country.
At least two organisations from different countries must take part.
For more information, visit https://www.movetia.ch/en/programmes/europe/swiss-programme-for-erasmus/youth-in-action/voluntary-service