Deadline: 11 April 2017
The Medical Research Council (MRC), in partnership with the Global Alliance for Chronic Diseases (GACD) is currently seeking applications for its program "Prevention and Management of Mental Disorders" to prevent and/or manage mental health disorders in low- and middle-income countries (LMIC)as defined by The World Bank.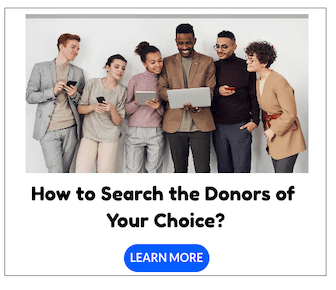 The call will focus on implementation research proposals on child, adolescent and adult age onset mental disorders including, but not limited to, dementia, depression, schizophrenia, bipolar disorders, alcohol- and drug-use disorders, etc., in low- and middle-income countries (LMIC).
The GACD aims to develop a global network of researchers that can enhance the cumulative learning across the individual projects, and work towards understanding how socio-economic, cultural, geopolitical and policy contexts have influenced results and how findings might be adapted and applied in different settings.
Priority Areas
Proposals must address one of, or a combination of the following items:
Structural interventions or evidence based policies designed to equitably improve mental health outcomes.
Early case detection and other secondary or tertiary prevention strategies as well as modalities of treatment, care and access to care which are amenable to scale-up.
Strategies and approaches to empower and engage patients, formal and informal care-givers in patient treatment and care.
Exploring the scale-up of family/community engagement in patient treatment and care.
Funding Information
The MRC will invest up to £2m for this initiative. This amount is expected to fund several awards.
Eligibility Criteria
Entities based in LMICs are eligible to apply.
Multidisciplinary team members have established a high quality track record in related fields of proposed research and pertinent to implementation science and they have the right balance of expertise given goal(s) of the research project.
Evidence that the research is jointly managed by researchers from high-income countries and LMICs where applicable.
Early career investigators are part of the team and strong training plan for research capacity-building is included.
Evidence that stakeholders such as decision-makers and service delivery partners have been actively involved in the research process including the selection and adaptation of the intervention if applicable and the research design.
Demonstrable engagement with the public and/or patient and community groups or other relevant stakeholder groups.
How to Apply
Applications must be submitted online via given website.
Eligible Countries: Albania, Fiji, Namibia, Algeria, Gabon, Palau, American Samoa, Grenada, Panama, Angola, Iran, Paraguay, Azerbaijan, Iraq, Peru, Belarus, Jamaica, Romania, Belize, Jordan, Serbia, Bosnia and Herzegovina, Kazakhstan, South Africa, Botswana, Lebanon, St. Lucia, Brazil, Libya, St. Vincent and the Grenadines, Bulgaria, Macedonia, Suriname, China, Malaysia, Thailand, Colombia, Maldives, Tonga, Costa Rica, Marshall Islands, Tunisia, Cuba, Mauritius, Turkey, Dominica, Mexico, Turkmenistan, Dominican Republic, Mongolia, Tuvalu, Ecuador, Montenegro.
For more information, please visit MRC-GACD.