Deadline: 20 March 2020
Do you have an Idea that can help transform India? Through 'Ideate for Impact' NASSCOM Foundation is requesting you to help Transform India into a country of dreams.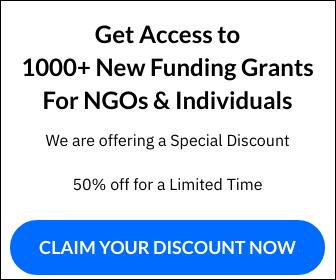 'Ideate for Impact" organised under connecting for Good Program, a CSR initiative of Vodafone Idea Limited. The initiative aims to empower NGOs with innovative technology solutions to help trhem achieve their social goals with a greater impact.
In India today, technology has created waves across sectors. Through technology, there are skilled teachers available in remote areas addressing issues around geographical diversity, proximity, and access. There are accessibility tools, created for persons with disabilities, remote diagnostic apps, portable X-ray machines to name a few– all innovations showcasing breakthroughs in areas that were untapped until a few years ago.
NASSCOM Foundation has been encouraging 'Tech For Good' since its inception and through the Ideate for Impact – An initiative under the Connecting for Good Program, a CSR initiative of Vodafone Idea Limited with NASSCOM Foundation as the Principal Partner, it hopes to leverage innovation and collaboration to promote inclusive growth.
Categories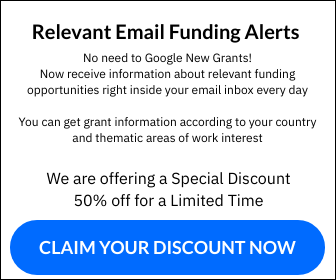 EDUCATION

Examples: ICT (information and Communication Technology) enabled training solutions | Gamified Education|AR-VR based education solutions | ICT assisted vocational training| AI based learning solutions | Collaborative learning solutions like whiteboards | Learning to code using Lego like blocks | notes on cloud | School management systems | Child record management systems and other similar solutions

ENVIRONMENT

Examples: Solar cell management | Carbon footprint trackers | Air, Water, Noise Pollution trackers | Tree coverage trackers | Sustainability based solutions | Green vehicles | Green tech | Energy Generations and Efficiency Engines | Air filters | Paperless tech | Recycling solutions | Circular economy based solutions | Smart homes, offices, city based solutions and other similar solutions

HEALTHCARE

Examples: Nanotech based solutions | 3d printed solutions | robotic solutions | Digital records portals | telemedicine solutions | Doctor – patient communication solutions | Precision medicine based solutions | Doctor finder apps | Easy detection solutions | Healthcare sensitization solutions | Sanitation based solutions | Toilet locators | Maternity guides | Child care solutions | mental health solutions and other similar solutions

LIVELIHOODS

Examples: Agritech solutions, farm to produce to market solutions | Livelihood trackers | Labor opportunity aggregators | Horticulture solutions | PDS systems | Road safety solutions | child safety solutions | e-governance based solutions | tech solutions encouraging rural industries like pottery, weaving, leather, etc. | Go-to-market solutions | Self-help group collaboration solutions and other similar solutions

DISASTER MANAGEMENT

Examples: Early warning systems | Disaster air and relief systems | Disaster tracking apps and portals | GIS and RS based Disaster management | AI based Man-Made disaster warning systems | Collaboration portals for Disaster Relief | Drone based communication and relief systems and other similar solutions
For more information, visit https://nasscomfoundation.org/ideate-for-impact/