Deadline: 2-Nov-22
The First Nations Originally has announced the applications for Native Language Immersion Initiative (NLII) that is designed specifically to build the capacity of and support Native language immersion education programs in tribal communities.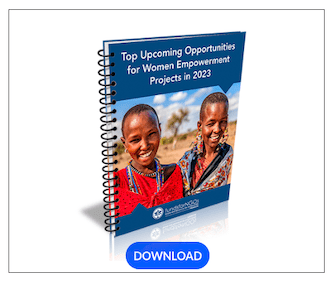 With generous support from several foundations and numerous individual donors across the U.S., the NLII program has continued beyond the initial investment. Support for the 2023 grant cycle is made possible through funding from the NoVo Foundation and the Sunderland Foundation.
First Nations originally launched the Native Language Immersion Initiative (NLII) in 2017 as a three-year project to build on longtime efforts to support the revitalization and perpetuation of Native languages.
Funding Information
Total requested funds in project budgets under this funding opportunity should not exceed $75,000.
Duration: The grant period for this funding opportunity is January 1, 2023, to December 31, 2023.
Activities
Administrative, programmatic and organizational capacity-building activities must support language immersion programs. Matching funds are not required under this grant.
Examples of allowable activities under this funding opportunity include, but are not limited to:

Curriculum development
Language and culture summer and after-school camps
Professional development
Mentorships
Internships
Leadership succession planning
Strengthening technological and informational systems
Conducting audits.
Eligibility Criteria
Tribes, Native-controlled nonprofits, and Native-controlled community organizations with active Native language immersion programs located in the United States or U.S. territories are eligible to apply. First Nations considers "Native-controlled" to mean that the majority (more than 50%) of the organization's Board of Directors is tribally-affiliated.
Types of eligible applicants include, but are not limited to:

Federal- and State-Recognized Tribal Governments and Departments
Native-controlled 501(c)(3) nonprofits
Native-controlled community organizations with fiscal sponsorship
Native §7871 Organizations
Eligible programs must fit the following definition of Native language immersion:
Have an existing language-immersion program (one-year minimum).
Provide at least 20 hours per week for an entire school year of Native American language instruction.
Serve a minimum of 10 students within the target age of 3 to 22 years old.
Have a community vision for the future of their language.
Programs should actively grow new speakers and have assessment and evaluation plans to identify progression in student Native language acquisition. Priority will be given to programs with long-term, community-based language plans.
For more information, visit https://www.firstnations.org/rfps/native-language-immersion-initiative-grant-2023/