Deadline: 10 June 2016
The Bureau of Near Eastern Affairs' Office of Assistance Coordination (NEA/AC) is seeking proposals from organisations for a program entitled "Supporting Civil Society in Bahrain" with an aim to strengthen independent media in Bahrain or promote greater civic engagement across the religious and political spectrum.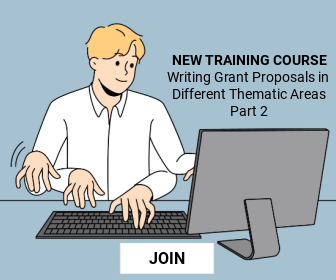 It supports citizens' efforts to advocate for government action on issues of concern to them, facilitate discourse with others in a productive way, and support the building of effective public-private partnerships. Projects may achieve these outcomes either by professionalizing Bahraini media or strengthening social accord through civic engagement.
Priority Areas
Strengthening Bahraini Media: A viable and independent media sector bolsters Bahraini society's access to services, improves government accountability and transparency, promotes rule of law, and creates a more informed public
Strengthening Social Accord through Civic Engagement: Increased civic engagement and greater inclusivity will allow civil society across the political and religious spectrum to better advocate for more effective governance at the local and national level.
Funding Information: The estimated total program funding is $1,000,000.
Eligibility Criteria
Eligible applicants include U.S. or foreign non-profit organizations; for-profit organizations; private institutions of higher education, public or state institutions of higher education; public international organizations; and small businesses with function and regional experience in the area of technical training on fundamentals of responsible journalism in the MENA region.
NEA/AC strongly encourages applications from civil society organizations headquartered in the Middle East and North Africa region.
International non-governmental organizations with principal bases of operations outside the Middle East and North Africa are also encouraged to apply, but the percentage of total budget actually spent in the region through local partners will be among the elements of evaluation for this competition.
NEA/AC is committed to an anti-discrimination policy in all of its programs and activities.
NEA/AC welcomes applications irrespective of an applicants' race, ethnicity, color, creed, national origin, gender, sexual orientation, or disability. We encourage applications from organizations working with underserved communities, including women, people with disabilities, and youth.
How to Apply
Interested applicants must submit their applications electronically via given website.
For more information, please visit Supporting Civil Society in Bahrain.