Deadline: 31-Mar-23
The Auckland Council is inviting applications for the Community Coordination and Facilitation Grant.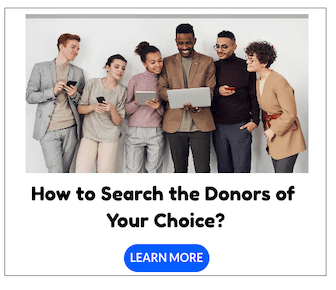 This grant will provide funding support for:
community conservation coordinators or facilitator roles that guide and support communities to:

deliver community-led conservation projects across Tāmaki Makaurau
reduce the spread of animal and plant pests and restore native biodiversity
community-powered activities that rehabilitate, protect and restore urban and rural streams across landscapes or catchments.
the group or organisation's costs associated with increasing the quality and scale of community conservation work on the ground e.g. strategic and operational planning or administration.
Funding Information
Outcomes
Organisations, mana whenua, schools or groups:

substantially increase the community-led conservation and pest free activity they are delivering across the region
have the long-term sustainability, capacity and capability of delivering the increased work where it's needed on an ongoing basis
work together on similar activities across a landscape/catchment or at a regional scale where possible.
What the grant will fund
All activities must support current or future on-the-ground delivery that enhances priority regional biodiversity outcomes or improved ecological health of streams and catchments.
A contribution towards facilitator or coordinator time and associated expenses.
Administration: activity relating to the management of the group or organisation.
Strategic or operational planning e.g., the development of pest-free plans, monitoring plans or similar.
Developing systems and processes that will help applicants respond more efficiently and effectively to increased on-the-ground delivery.
Eligibility Criteria
Mana whenua, community organisations and schools or groups who are doing community-led biodiversity-focused conservation work that contributes towards:

the protection, restoration and enhancement of native ecosystems that contribute to priority regional biodiversity outcomes
improved ecological health of streams and catchments
programmes and activities that occur at a broad regional, landscape or catchment scale that facilitate increased delivery across private, Māori and public land, or across multiple land tenures.
What the grant will not fund
The grant will not fund:

coordination / facilitation or other activity that does not contribute towards priority regional biodiversity outcomes or the ecological health of streams and catchments
costs associated with practical items to deliver restoration projects, like spades, loppers, weed bags, plants or fencing materials
commercial contractors to do the 'on the ground' work, such as commercial weed control or planting
coordination and facilitation, planning or any other relevant activity that has already been completed
coordination and facilitation, or other activity as part of a 'for-profit' business activity
activities that do not align with Auckland Council work and values
capital assets such as structures like platforms, gazebos or the like.
For more information, visit Community Coordination and Facilitation Grant.