Deadline: 27 June 2016
The Newton Fund, a UK Government initiative invites applications for its Institutional Links Grants 2016, aimed at building UK-partner country research and innovation collaborations centred on shared research and innovation challenges which have direct relevance to social welfare and economic development.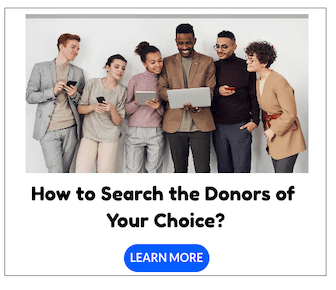 This programme is designed to establish links beyond the level of the individual researcher and innovation practitioner, opening up opportunities for more sustainable, solution-oriented collaborations between academic groups as well as with the private and third sector (e.g. SMEs, NGOs, technology transfer offices and other not-for-profit organisations).
Objectives
Newton Institutional Links grants provide small-scale seed funding for collaborations between the UK and the participating Newton Fund countries in each call to:
Initiate new research and innovation collaborations between academic groups, departments, and institutions in partner countries and the UK
Develop existing collaborations at group, departmental, and institutional level
Encourage these collaborations to work with non-academic organisations and individuals to support the exchange of research and innovation expertise and the translation of research knowledge into tangible benefits
Establish local hubs for UK-partner country activity in a particular area, enabling engagement from the wider research and innovation community.
Grants Information
Grants can be between £30,000 to £300,000 over two years and cover costs including:
research-related costs
the exchange of researchers, students and industry staff (including SMEs and not-for-profit organisations)
costs of organising meetings, seminars, training
other activities to establish and strengthen collaborative links
Eligibility Criteria
Proposals must fulfil the following criteria in order to be eligible for funding under this Programme:
Each proposal must have one Principal Applicant from the UK and one Principal Applicant from the partner country
Both Principal Applicants must be Leading Researchers or Established Researchers
Principal Applicants are limited to one Institutional Links application per call.
Principal Applicants must be based at one of the following:
A not-for-profit higher education institution with the capacity to undertake highquality research
A UK higher education institution (all UK higher education institutions are eligible)
A not-for-profit research organisation with the capacity to undertake high-quality research
A Catapult Centre (in the case of the UK Principal Applicant)
Both of the Principal Applicants' institutions (the 'Lead Institutions') must have the capacity to administer the grant.
Individual departments within a single institution can make multiple applications per call provided that the proposed activities are clearly different and that each is led by separate Principal Applicants.
Principal Applicants can apply for funding for the same activity in subsequent calls provided the project has not already been funded.
Principal Applicants that have previously received Institutional Links grants can submit further applications for Institutional Links provided the proposed activities are clearly distinct from, or build on, any already funded through the Newton Fund.
Organisations affiliated to UK higher education institutions (e.g. an overseas campus) may be the Lead Institution in the partner country provided that other eligible higher education institutions or research organisations not directly affiliated with UK higher education institutions in the country are also involved as Associated Partners.
Commission document 'Towards a European framework for research careers' cannot apply as Lead Institutions in Links with their own affiliates in other countries.
How to Apply
Applicants must submit a completed online application form via given website.
Eligible Countries
UK, Brazil, Egypt, Indonesia, Kazakhstan, Philippines, Thailand and Mexico.
For more information, please visit Institutional Links Grants 2016.