Deadline: 4-Mar-23
The Department of State's Bureau of International Security and Nonproliferation, Office of Export Control Cooperation (ISN/ECC) is pleased to announce a new funding opportunity through this Notice of Funding Opportunity (NOFO).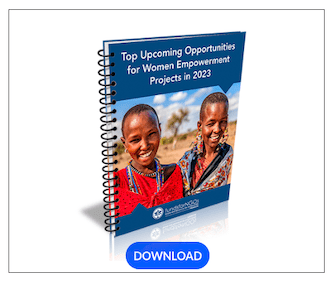 Under this NOFO, ISN/ECC seeks proposals to advance U.S. foreign policy and national security priorities by supporting initiatives that make decision-making structures and processes in fragile, conflict, or crisis-affected contexts more reflective of and responsive to the needs and perspectives of partner states to ensure strategic trade control systems meet international standards and by engaging on bilateral, regional and multilateral levels with foreign governments to aid in the establishment of independent capabilities to regulate transfers of weapons of mass destruction, WMD-related items, conventional arms, and related dual-use items, and to detect, interdict, investigate, and prosecute illicit transfers of such items.
The purpose of this NOFO is to promote nonproliferation outcomes in Indonesia by:
improving understanding of the importance and mechanics of foreign direct investment (FDI) screening to mitigate malign and exploitative investment activities which can undermine nonproliferation objectives;
supporting the adoption, implementation, administration, and enforcement of intangible technology transfer (ITT) controls; and
Funding Information
Approximate Total Funding: $1,481,481
Approximate Number of Awards: 3
Eligibility Criteria
Domestic Non-federal entities (including state, local government, Indian tribe, institutions of higher education (IHE), or nonprofit organization), Foreign Non-Profit Organizations, Domestic & Foreign For-Profit Organizations (must waive fee/profit), and Foreign Public Entities (including Foreign Public International Organizations).
For more information, visit Grants.gov.