Deadline: 30-Dec-22
The United States Agency for International Development (USAID) is seeking applications for a cooperative agreement from qualified entities to implement the Resilient Education for Crisis Affected Children in Burkina Faso.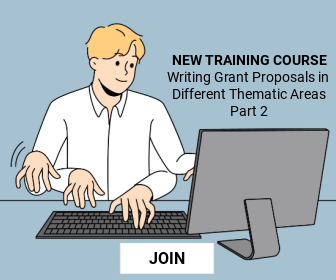 The purpose of the Resilient Education for Crisis-Affected Children activity is to increase primary education completion, particularly for displaced and host community learners who have been marginalized due to conflict and crisis conditions, with improved foundational skills and wellbeing, even in the face of shocks and stressors. A disproportionate number of Burkinabe primary schoolaged children are unable to complete their primary school education, nor receive quality instruction, and therefore struggle to acquire foundational skills. Insecurity, displacement and climate risks further exacerbate poor education conditions for both host community and displaced learners. This activity has been designed to support the Government of Burkina Faso's Education Sector Plan (2017-2030).
Priorities
The Activity also advances USAID's Education Policy priorities below:
Children and youth, particularly the most marginalized and vulnerable, have increased access to quality education that is safe, relevant, and promotes social well-being.
Children and youth gain foundational literacy, numeracy, and social-emotional skills that are critical for future learning and success.
Funding Information
USAID intends to award one (01) Cooperative Agreement pursuant to this notice of funding opportunity. Subject to funding availability and at the discretion of the Agency, USAID intends to provide 20,000,000.00 USD in total USAID funding over a five (05) year period. The activity will be implemented in Burkina Faso.
The total award amount of $20,000,000.00 USD includes a $3,000,000.00 set aside for a crisis modifier that allows the Implementer to undertake additional early actions or shock response in the event of a projected or current shock.
Outcomes
Improved retention of host community and displaced learners in schools
Improved well-being and skills of teachers to deliver quality instruction that enhances foundational skills and student well-being (reading, math, SEL)
Increased community engagement in access, safety and, management of schools
Increased capacity of regional and sub-regional education authorities to monitor, analyze, and respond to new crises affecting schools, teachers, and learners
Geographical Scope
USAID/Burkina Faso seeks to support programs that can achieve results under this Activity in select urban and peri-urban communities hosting large numbers of displaced learners. The Activity will work in the regions of Nord and Centre-Nord with potential for expansion into other regions based on needs and operational capacity.
To the greatest extent possible, this Activity will be layered in communes with other USAID activities and investments in governance, food security, and health. To expand the reach of USAID's support the the Burkina Faso education sector, this Activity will be implemented in communes that complement, not overlap with, the Education Cannot Wait program implementation zone.
Eligibility Criteria
Qualified U.S. and non-U.S. organizations (other than those from foreign policy restricted countries) are eligible to apply under this NOFO. Potential for-profit Applicants should note that, profit, which is any amount in excess of allowable direct and indirect costs, is not an allowable cost for Recipients of USAID assistance awards and cannot be part of the activity budget.
Eligibility for this NOFO is not restricted.
USAID welcomes applications from organizations that have not previously received financial assistance from USAID. Applicants must have established financial management, monitoring and evaluation processes, internal control systems, and policies and procedures that comply with established U.S. Government standards, laws, and regulations. The successful Applicant(s) will be subject to a responsibility determination assessment (possibly including a pre-award survey) by the Agreement Officer (AO).
The Recipient must be a responsible entity. The AO may determine a pre-award survey is required to conduct an examination that will determine whether the prospective Recipient has the necessary organization, experience, accounting and operational controls, and technical skills – or ability to obtain them – in order to achieve the objectives of the program and comply with the terms and conditions of the award.
USAID welcomes applications from organizations that have not previously received financial assistance from USAID. Faith-based organizations are eligible to apply for federal financial assistance on the same basis as any other organization and are subject to the protections and requirements of Federal law.
Organizations may submit only one application under this NOFO.
For more information, visit https://www.grants.gov/web/grants/view-opportunity.html?oppId=344485