Deadline: 1-May-23
The Community Engagement Office (CEO), of the Public Diplomacy Section (PDS) of the U.S. Embassy in Islamabad, U.S. Department of State (hereinafter known as "CEO") is pleased to announce an open competition for assistance awards, through the Public Diplomacy Grants Program.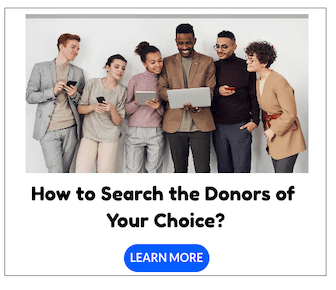 Under this Notice of Funding Opportunity (NOFO), CEO is seeking proposals to strengthen existing Preventing and Countering Violent Extremism (P/CVE) models and structures by building on the foundations of previous and existing work in the region through capacity building, policy interventions, implementation oversight and reinforcement of learned outcomes. CEO is seeking to partner with an expert organization (international or national) who will operate as 'Technical Lead' on programming, design, and evaluation models in partnership with two or more regional or local grass-root CSOs/NGOs and key institutions (government and non-government) as sub-grantees.
Project Goal: Strengthen existing models and structures in Punjab for effective P/CVE programming through informed follow-on initiatives including capacity building, policy interventions, implementation over-sight, and reinforcement of learned outcomes.
Project Objectives: Organizations may submit more than one proposal under this funding opportunity, projects that address one or more of the objectives and/or sub-objectives are welcome. Each proposal will require its own Application Summary Coversheet (Attachment 5) that should specify which project objective(s) the activities will support. Project objectives specify the issues or a range of issues that will be considered.
Funding Information
Project programming must focus on Punjab (North, Central, and South) and clearly specify locations where activities will occur and cover up to a minimum of 24 months for period of performance. Proposals have a funding floor of $1,000,000 and a funding ceiling of $1,200,000.
Project Audience(s): The proposal must include one or more target audience(s); Policy makers, community influencers (youth, women, and religious leaders), sector specialists / leaders, think tanks and media. Beneficiaries and audiences should be appropriate to the strategies proposed and may include a variety of societal segments addressing leaders and influencers and/or addressing vulnerable populations. Unless strong justification is provided, all projects should strive to achieve gender balance.
Eligibility Criteria
The following organizations are eligible to apply:

Not-for-profit organizations
Civil society/non-governmental organizations
Think tanks (Not-for-profit)
Public and private educational institutions (Not-for-profit departments)

Organizations may sub-contract with other entities, but only one, non-profit, nongovernmental entity can be the prime recipient of the award. When sub-contracting with other entities, the responsibilities of each entity must be clearly defined in the proposal.
Cost-sharing or matching is welcomed but not required for this funding opportunity.
Pre-award costs are not an allowable expense for this funding opportunity.
For more information, visit Grants.gov.