Deadline: 23-Feb-23
The Nordic Culture Point is seeking applications for its program entitled "Long-term Network Support" to support networks that have the potential to develop into longer-term collaborations in the Nordics and Baltics.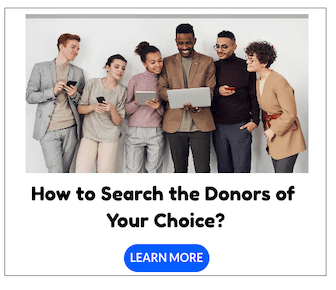 Long-term network support is part of the Nordic-Baltic mobility program for culture, which strengthens artistic and cultural cooperation in the Nordics and Baltics. The program focuses on increasing the exchange of knowledge, contacts and interest in Nordic and Baltic art and culture.
Funding Information
Networks that will collaborate for up to three (3) years can apply for funding of up to 100,000 euros and the contribution from Nordic Culture Contact can constitute a maximum of 50% of the project's budget. Please note that the grant is available for the grant year plus two additional calendar years.
Long-term network support can be applied for once a year.
What can you Apply Support for?
Network support facilitates meetings and exchange of ideas and knowledge between professional artists and cultural workers in the Nordic and/or Baltic countries. Network support can be sought for network collaborations that work towards a common purpose.
Examples of Network Collaboration
a series of joint meetings, conferences, workshops, staff exchanges and joint training
to share resources and competences for opinion-driving efforts or to collaborate on programming or structures for tours and the like
the establishment of a collaboration platform that can later lead to larger international projects.
Support is not Granted to:

implementation of cultural and art productions, tours or for individual events
activities already completed. The earliest start date for activities supported by the program is 8 weeks after the application deadline.

The long-term goal of the network may be a joint production or similar, but support is not granted for production costs.
Eligibility Criteria
The support can be applied for by groups of at least three professional artists and/or cultural workers (such as curators, producers, translators of literature, cultural editors or researchers) in all cultural and art forms. It is assumed that you have confirmed cooperation with the network parties before you submit your application.
"Professional" means that one has documented experience of work in the field of art and culture and/or has been trained in art or culture.
In order to apply for network support, you must be a resident of the Nordic countries (Denmark, Finland, the Faroe Islands, Greenland, Iceland, Norway, Sweden and Åland) or the Baltic countries (Estonia, Latvia and Lithuania), but you do not need to have Nordic or Baltic citizenship.
The network shall consist of partners from:

at least three Nordic and/or Baltic countries (Denmark, Estonia, Finland, the Faroe Islands, Greenland, Iceland, Latvia, Lithuania, Norway, Sweden and Åland.)

The network may include additional partners who are not active in the Nordics or the Baltics.
The Nordic-Baltic Dimension
In this context, the Nordic-Baltic dimension means that the network:

promotes and increases contacts, communication and activities between Nordic and/or Baltic countries
strengthens the Nordic-Baltic presence in cultural life in the Nordics and Baltics
strengthens the understanding of similarities and differences between the Nordic and Baltic countries
increases knowledge of Nordic and Baltic artists and the visibility of their work.

Long-term network support can be applied for once a year.
Please note that the language of the program is English, and that both applications and final reports must be submitted in English.
For more information, visit Nordic Culture Point.