Deadline: 08-Feb-23
The Research Council of Norway is inviting applications for Researcher Project for Scientific Renewal.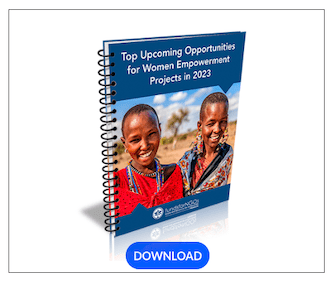 Purpose: Funding is intended to support scientific renewal and development in research that can help to advance the international research front. This call is therefore targeted towards researchers who have demonstrated the ability to conduct research of high scientific quality. Which disciplines and research areas the call is open for, are specified under each thematic area and topic.
Thematic Areas
Relevant thematic areas for this call
Funding Information
Funding scale: NOK 4 000 000-12 000 000.
Project duration: 36-72 months.
What can you seek funding for?
You may seek funding to cover actual costs that are necessary to execute the project. The Project Owner is to obtain information about costs from each project partner. These costs are to be entered in the cost plan under the relevant category.
Funding may be granted for the following costs:

Payroll and indirect expenses, related to researcher time (including research fellowship positions) at the research organisations participating in the project. For doctoral research fellowships, this funding is limited to maximum three person-years. For post-doctoral research fellowships, this funding is limited to maximum four person-years.
Equipment. This encompasses operating and depreciation costs for scientific equipment and research infrastructure necessary for the execution of the project.
Operating expenses, which comprise costs for other activities that are necessary to carry out R&D efforts under the project. Procurements from subcontractors that exceed NOK 100,000 must be specified.
Eligibility Criteria
Only approved Norwegian research organisations may apply.
A research organisation is an entity, irrespective of its legal status (organised under public or private law) or way of financing, whose primary goal is to independently conduct fundamental research and/or applied research (industrial research and experimental development).
The following types of organisations are approved as research organisations by the Research Council, and are eligible to serve as Project Owners and/or partners in grant applications and projects stipulating that these roles must be held by approved research organisations:

Universities, specialised university colleges and university colleges accredited at the institution level by the Norwegian Agency for Quality Assurance in Education (NOKUT);
Health trusts/hospitals with legally mandated research and development tasks and private, non-profit hospitals that are encompassed by the national system for measuring research activity under the Ministry of Health and Care Services;
Research organisations encompassed by the Norwegian guidelines for public basic funding of research institutes;
Entities in the public sector body that are required to conduct research (see definition of "public sector body" here.)
Other organisations that have research as an objective and have been assessed and approved in accordance with the definition of research organisation in the state aid rules and an overall assessment carried out by the Research Council.
For more information, visit Researcher Project for Scientific Renewal.