Deadline: 27-Mar-23
The Community Foundation Northern Ireland through its Gill's Charity Fund is offering grants to organisations for projects for the benefit of older people resident in the Borough of Carrickfergus (as per the old Local Government area).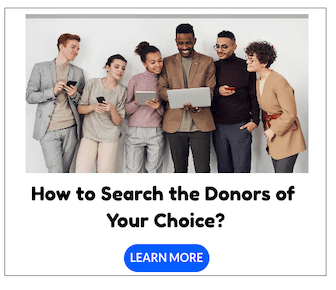 In recognition of the needs of older people, and the great work that groups supporting older people are doing, the Community Foundation acquired the management and administration of the Gill's Charity Fund in 2021. The Fund will be accessible annually.
Priorities
Priority will be given to:
groups requesting smaller value awards
locally based projects primarily supporting local people
Funding Information
Grants available up to £2,000
Eligible Projects
Examples of types of projects that may be supported:
Reducing isolation and vulnerability of older people, through supporting participation in activities.
Reducing the fear of crime amongst older people.
Encouraging and supporting independence of older people.
Improving health and well-being, and supporting older people to remain in their homes.
Supporting older people to keep warm.
Supporting older people to access a nutritious meal.
Reducing potential for age discrimination, and/or abuse.
Enabling older people to access technology.
Enabling older people to access potential benefits and entitlements that they may not be aware of.
Engaging older people to take community action.
Enabling active participation of older people in the community in decision-making, and addressing issues facing their sector.
Ineligible Projects
The advancement of religion. This includes organisations whose purposes include the advancement of religion
The establishment of endowment of any school or institution providing further education within the meaning of the Education and Libraries (Northern Ireland) Order 1972
The provision of assistance to any Housing Association within the meaning of the Housing (Northern Ireland) Order 1976
Promotion of religious or political activity, including any flags and emblems that may deem to be associated with such
CIC Companies Limited by Shares, or CICs without an asset lock clause. Eligible CICs must have at least three unrelated committee members, and/or the majority of the committee unrelated
Trips outside of Northern Ireland
Applications from individuals
Applications from statutory organisations
Projects lasting longer than twelve months
Purchase of vehicles
Holiday schemes
Parties and shopping trips
Activities that duplicate existing services
Retrospective funding
Substitution for statutory funding
Groups who have not complied with previous monitoring requirements
Eligibility Criteria
Fully constituted voluntary organisations and community groups based within Northern Ireland, although the project must be strictly aimed at older people resident in the Borough of Carrickfergus only.
Applying organisations should provide, promote, maintain or manage or organise amenities and facilities for the promotion of welfare or recreational or cultural activities of a charitable nature.
Organisations with an income level of below £100k
For more information, visit Community Foundation Northern Ireland.